There is a lot going in the world these days. The amount of information we are expected to consume and retain in order to stay properly informed and up to date has become almost too much. By the time Friday rolls around you'd be lucky enough to remember what happened on Wednesday, let alone Monday. So Giddy Up America is now going to do a week in review posted every Friday afternoon. It's a loose rundown of what happened that week. It's not an all encompassing rundown mind you, but it'll be a shooter's chance of getting close.
February 19 – February 23
Over the Weekend…
Last week ended with the country dealing with yet another school shooting and then a Mueller bomb, the Justice Department announcing the indictments of 13 people associated with Russian monkey business during the 2016 election, something that definitely happened. The result was a weekend when President Trump was encouraged to stay off the golf course. All about those optics, kid.
Unfortunately we learned that golf is one of the few things that can keep the president off of Twitter. By the time Monday rolled around Trump had gone full on bezerker while trapped inside, ranting and raving about Russia, DACA and blaming the F.B.I. for the shooting because they were all up in this Russia business.
https://twitter.com/realDonaldTrump/status/965075589274177536
Yes, because there are five people working at the F.B.I. and can only handle one investigation at a time. They're essentially a non-profit where the development officer is also the head of marketing, office manager and part-time numbers guy come tax time.
The president also threw some blame at the students at Marjory Stoneman Douglass High School in Florida, for the shooting because of course he did.
https://twitter.com/realDonaldTrump/status/964110212885106689
Over in South Korea at the Winter Olympics, a curler from Russia, was busted for failing a drug test, leading to a slew of jokes about someone needing to be juiced to succeed at curling. I for one, recently watched Icarus, the Netflix documentary all about Russian's tom foolery at the the Sochi Olympics, so I wasn't the least bit surprised. Meanwhile, at the movie theater, Black Panther made all the money in the world, a record $218 million, in it's opening weekend, and at the NBA All Star Game, LeBron's team beat Steph's team, but most people are going to remember what happened before the game as opposed to during the game.
Fergalicious indeed.
---
Monday…
Is it cool to talk about guns now? It's been a few days since the Parkland shooting. Well either way, it's happening and that's in large part to the students of Marjory Stoneman Douglass High School, some of whom are incredibly well-spoken, well-informed and well-equipped to respond to this particular shooting in a way we've never seen before.
Of course give the week time, things will take a turn soon enough that will make your head explode.
The president was said to be open to the idea of expanding background checks, as well as outlawing bump stocks. Bump stocks make a regular old semi-automatic weapon a full-fledged regular automatic weapon. Because you know, hunting or something. Although Trump hasn't proven to be someone that can be counted on to hold a position, so no one is holding their breath here.
At the Olympics that Russian curling fella was officially given the boot and again, I'm not surprised because I watch The Americans and totally don't trust the Russians. Also a Czech female snowboarder who is ranked 43rd world, Ester Ledecka, pulled off a massive upset and won gold in the Super-G. Take note parents, teach your kids to play more than one sport.
More and more people are becoming cool with the Republicans' tax plan because being short-sighted is easier than taking the long view and if you're a fan of Fox News, I've got some good news. Fox is working on a new streaming service, which I'm sure will be a hit with their demographic (i.e. your parents who can't figure out Facebook and still own a VCR.)
---
Tuesday…
The students of Marjory Stoneman Douglass High School aren't going away and on Tuesday they marched on the capital in Florida to demand action on gun control. Yet for as surprising as it is to see these kids continue to fight, it's totally not surprising that lawmakers in Florida didn't just not vote on any kind of gun control measure, they didn't even debate on the issue. Keep up the good work everyone! Although up the road in Washington, President Trump ordered his Justice Department to do something about bump stocks, a move that was met with a resounding, okay, we'll see.
On the Russia front (yes, it's a thing,) a Russian lawyer copped to lying to investigators and Jared Kushner, who at last tally was solving peace in the Middle East, fixing your WiFi, curing cancer, competing in the men's downhill and improving relations with Mexico, is said to be resisting attempts by Chief of Staff John Kelly to give up his security clearance. Kushner has had his clearance on a temporary status for a period of time that could be best described as the opposite of temporary and it's an issue that has been pushed to the forefront after the Rob Parker scandal.
Anything to add, Kush?
Okay, then.
The president's eldest Donald Jr., was in India, promoting new Trump Towers, but also having a sit down with countries' prime minister because the entire Trump presidency is one giant shrug emoji. Dude didn't disappoint though. Of course he said something ridiculous.
"You can see the poorest of the poor and there is still a smile on a face," he said. To be fair though, it's not like Don Jr. has ever seen a poor person and in his mind, they all look like Eddie Murphy in Trading Places.
That's a beautiful smile.
Pennsylvania has a new congressional district map because the last one looked like it had been drawn by my daughter, Lindsay Vonn, competing in her last Olympics, won a bronze in the women's downhill, and the Louisville basketball team was forced to bid adieu to their 2013 N.C.A.A. championship; a move that was punishment for a massive sex scandal involving the team's players. Fun fact: it's the first time a Division I team has ever had a title stripped.
---
Wednesday…
Remember when I said to "give the week time, things will take a turn soon enough that will make your head explode." Okay, well that probably happened on Wednesday. One of the most outspoken students from Marjory Stoneman Douglass High School, David Hogg, was now being accused of being a crisis actor. No really, this happened.
For the record, he isn't. But also for the record, that didn't stop Republican conspiracy theorists and clown school drop outs from spreading the rumor that he is. Guess what, our president's son was one of these people.
Oh, kids are adorable aren't they?
Yes, in case you paused for a moment, Donald Trump Jr. is still "just a kid."
Speaking of kids, thousands of them took to state capitals and our nation's capital to protest and demand action on gun control. Really dude, these kids are amazing. Maybe there is hope for our country after all. We just have to wait a few years for them to be voting age.
Our president was on Twitter again Wednesday, this time calling for his attorney general to investigate President Obama for failing to act on Russian meddling, which is something that didn't happen, but did happen, but didn't play a role in the election, but did, but like earlier, and if anything, helped Hillary, who lost, but was also aided by the F.B.I., who are the effin' worst, except when they were investigating Hillary in the summer of 2016, which is when Obama should have been investigating the Russians for meddling in our election, which is something they totally didn't do.
Got it?
Cool.
It was also seventy degrees in New Jersey.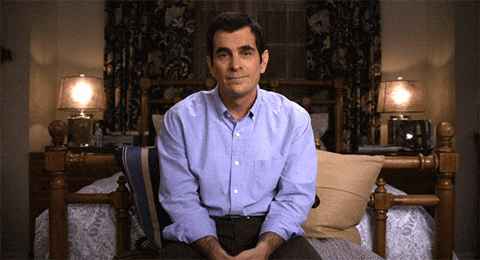 Exactly.
The day ended with a town hall on CNN featuring students from Marjory Stoneman Douglass High School, Dana Loesch, the spokeswoman for the NRA and Marco Rubio. It went about as well as was to be expected. Then the U.S. Women's hockey team beat Canada in a shoot out to take home the gold medal.
Not everyone came away happy though.
Wednesdays are tough, even for the polite countries.
---
Thursday…
Oh, also on Wednesday, the president held a listening session about guns. Much like the CNN town hall, it went about as well as could be expected, with Trump at one point saying he was cool with teachers having guns.
Oh wait.
https://twitter.com/realDonaldTrump/status/966650397002813440
Ah, we're picking nits here. Surely we're moving on from this right?
Never mind. I'm sure this will go over well.
I give up. What else is going on?
The Conservative Political Action Conference kicked off and it's basically Coachella for right wingers. Wayne LaPierre of the NRA spoke, so did Vice President Mike Pence and Ted Cruz, who for some reason, unbeknownst to damn near everyone both involved and not involved, said the Democrats were Lisa Simpson and the Republicans were everyone else on the show. Is that supposed to be a shot at Democrats? If so, you lost me. Lisa was the smart one. Lisa became president dude.
It's entirely possible Ted Cruz has never seen The Simpsons. It's also entirely possible Ted Cruz is a vampire, but the creepy kind, not the kind of vampire that was on True Blood. Don't worry. Ted Cruz has totally never seen True Blood.
He's read the books.
Over at the Olympics Lindsay Vonn failed to medal in what was likely her last race, the women's combined. Not all bad news for us though. Mikaela Shiffrin won silver. Maybe the 2018 Winter Olympics aren't a total loss for America after all. The real story Thursday night was in ladies figure skating, a duel between two Russian ladies, who for the record, were skating for Team Olympic Athletes from Russia and not Russia because Russia is SHADY AS HELL. Alina Zagitova edged out her rival Evgenia Medvedeva to take home the gold, Russia's* first gold at the 2018 games.
Which one was Alina though? The young one. So…I don't know, they both look young. Okay, understood.
This is Alina Zagitova…
Rounding things out was the news that you shouldn't be expecting a movie about Bat Girl anytime soon, the governor of Illinois drank chocolate milk and said it was "really good diversity," Trump bros Paul Manafort and Rick Gates got pinched for some good old fashion money laundering and other acts of shadiness, some of which happened while they were part of the Trump campaign, and Missouri Governor Eric Greitens was indicted by a grand jury Thursday on charges of felony invasion of privacy. If you're keeping score, this would be in addition to accusations leveled against Greitens earlier this year that he had had an affair with a woman a couple years ago and had taken compromising pictures of her to be used for black-mailing later on.
I know, sounds like a nice dude.
But let's end things on a positive note. Someone re-cut the trailer for Solo: A Star Wars Story, adding "Sabotage" from the Beastie Boys, and by doing so, made what was an already a decent-looking movie look even better.
Things are looking up, people!
---
Friday…
If you're one of the last people on earth who are out there defending college basketball, all college sports really, and trying to make a case for why they are pure and clean and totally on the up and up, then you woke up to some rough news Friday. Yahoo Sports did some digging into a federal probe into corruption throughout college basketball and the results are rough business for some of the biggest names and programs in the sport.
"The documents tie some of the biggest names and programs in the sport to activity that appears to violate the NCAA's amateurism rules. This could end up casting a pall over the NCAA tournament because of eligibility issues. There's potential impermissible benefits and preferential treatment for players and families of players at Duke, North Carolina, Texas, Kentucky, Michigan State, USC, Alabama and a host of other schools. The documents link some of the sport's biggest current stars – Michigan State's Miles Bridges, Alabama's Collin Sexton and Duke's Wendell Carter – to specific potential extra benefits for either the athletes or their family members. The amounts tied to players in the case range from basic meals to tens of thousands of dollars."
Translated: maybe the small and historically noncompetitive Division I basketball team of your Alma matter might have a decent chance of winning the NCAA championship this year.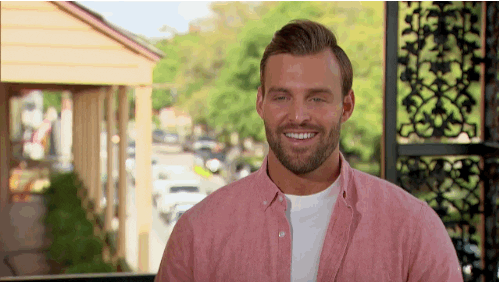 CPAC continued on Friday with the morning's headliner being President Trump. Dude was out there playing the hits. We're talking building the wall, locking Hillary up, making America great again, the 2016 election, immigrants are coming to do crime and "Free Bird."
Oh well, at least it's almost the weekend, right?
---
---
Categories: Current Events