Super Bowl 52 kicks off Sunday evening in sunny Minnesota with the New England Patriots defending their championship against the Philadelphia Eagles. The Pats are currently favored to win, but no one is surprising anyone if they're picking the Birds to pull of an upset. I think in the end, America will win because the odds are that it'll be good game, regardless who wins.
So with the game on the horizon, here are 52 thoughts about Super Bowl 52.
1. Getting this out of the way first and predicting the Patriots win, 27-24.
2. And you know what, America, hating on the Patriots, I said this last year and I'll repeat myself this year, you should be pumped the Patriots are in the Super Bowl. Why? Because the Pats participate in wildly entertaining Super Bowl, that's why!
3. Proof:
Super Bowl XXXVI: Patriots 20, St. Louis Rams 17
Super Bowl XXXVIII: Patriots 32, Carolina Panthers 29
Super Bowl XXXIX: Patriots 24, Philadelphia Eagles 21
Super Bowl XLII: New York Giants 17, Patriots 14
Super Bowl XLVI: New York Giants 21, Patriots 17
Super Bowl XLIX: Patriots 28, Seattle Seahawks 24
Super Bowl LI: Patriots 34, Atlanta Falcons 28
4. The largest margin of victory for any Pats' Super Bowl was last year when they won by 6 points.
5. Oh and that game was easily one of the craziest games ever played.
6. Don't just ask me, ask my heart, my nerves and my sanity – all of which were pushed to the limit at different times during the game.
7. So I don't think it's out of the question to assume Sunday's game will be any different.
8. Did you know that in none of the Super Bowls that the Patriots have played in during the Brady/Belichick era they have scored in the first quarter? It's true. You can trust me or you can look it up. Or you can trust that I just looked it up. Either way, it's true.
9. Is it the Brady/Belichick era or the Belichick/Brady era?
10. It'd be shitty if that distinction is what eventually results in Brady leaving the Patriots and then unceremoniously playing a year or two for the Lions or something.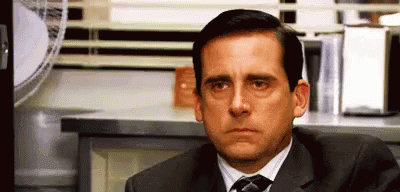 11. God I hope that doesn't happen.
12. Sports are funny. Up until two weeks ago, I felt bad for Eagles' fans because of how they had had such a good season going and then it seemed like all was lost when Carson Wentz went down with an injury. Now? Well, eff those guys.
13. I say that lovingly. I know quite a few Eagles' fans. They're good people.
14. With that being said, I could totally understand if you just assumed all Eagles' fans were bloody savages.
15. Philly is a tough town, man. I don't think anyone understands or appreciates that toughness unless you've lived there for at least four years. Spend some time there, live there for a bit, get to know the people and walk the city's streets. Then it'll make some sense.
16. It won't make a lot of sense, but it'll make enough sense.
17. When I lived in Philly I always hoped the Eagles' won because the mood in the city was markedly better the next day if they did.
18. If they didn't? Things got dark.
19. I also understand Eagles' fans love/hate relationship with Donovan McNabb. He was kind of like Justin Bieber. He'd take one step forward, then two back. The problem was that the two steps backward were big, messy steps backwards.
20. He also never seemed to be taking it as seriously as Eagles' fans were, which is always a problem, no matter how Fever Pitch tried to spin it.
21. On that note, I 100% understand how the Eagles' fans hated Andy Reid and were infuriated by the national media's love affair with him. Again, something you'd only be understand if you were in the trenches with an Eagles' fan during a game.
22. Brian Westbrook was a great player.
23. So was Brian Dawkins.
24. Philly really wanted to make Kevin Kolb happen in the way I want to make this new phone holder in my car happen. Both seem like possible lost causes.
25. Well, the Kolb thing was a lost cause. Verdict is still out on this phone holder.
26. Female Eagles' fans always loved a good David Akers' jersey.
27. I'd have to imagine now that the vendors can't produce enough Wentz jerseys fast enough.
28. The Eagles are in a good position here headed into the Super Bowl. If they win, it's a total bonus and something completely unimaginable after Wentz went down. But if they lose, it's not the end of the world because their future is still bright and they weren't supposed to be in the Super Bowl in the first place. It's an enviable position to be in.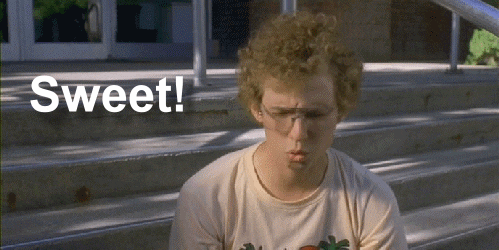 29. As opposed to the Patriots. If the Patriots win, the general consensus will be that it's because they were either A) supposed to or B) probably cheated. Yet if they lose, stories will immediately get going about how it's the end of the era, etc.
30. Pats' fans KNOW that the end is near. But that doesn't mean they want to hear about it.
31. No one wants to read about how the good times are about to end. They just want to enjoy the good times and think about later…well, later.
32. Every Patriots' fans know that we are lot closer to being mediocre and just like every other team than we are from rattling off another string of Super Bowl appearances.
33. Although Tom Brady does appear to be some kind of robot, so who knows.
34. I'll watch Tom vs Time after the Super Bowl.
35. Maybe.
36. I agree with Bill Simmons when he says that Brady is starting to get a little Tom Cruise-like and I for one, would rather just ignore that side of things.
37. Avocados are gross.
38. I'll probably drink Sam Adams during the game because I like drinking New England beers during Pats' games and the only time Shipyard is sold down here in New Jersey is in the summer or in the fall.
39. But that means that Shipyard Summer Ale is available, and that's a good thing.
40. Gronk is healthy.
That's also a good thing.
41. Songs I expect Justin Timberlake to play during the Super Bowl halftime show:
"Sexy Back
"Can't Stop the Feeling"
"Mirrors"
"Let's Go Crazy" (Prince tribute)
"Filthy"
42. I'd say he plays "Can't Stop the Feeling" either last or second to last.
43. No way he brings 'NSYNC up with him. He already did that, back at the MTV Music Video Awards a couple years ago. His tab is paid.
44. I don't think he brings up Janet Jackson either. You'd have to think she's trying as hard as possible to move past Nipplegate.
45. Maybe Chris Stapleton joins him for "Say Something," but I wouldn't put any money on that.
46. After seeing them playing together last week on Saturday Night Live, I really want Stapleton and Sturgill Simpson to tour together.
47. I wrote a long piece for Heavy about the history of Super Bowl halftime shows if you're interested. It's about the different eras the show has lived through. We are currently in the Post Nipplegate Era.
48. Taylor Swift plays the halftime show next year, right?
49. The fact that you can see practically every Super Bowl commercial now on YouTube ruins all the fun and appeal of Super Bowl commercials. Listen, just because you can't put something on YouTube, doesn't mean you should. Also talking to you, Hollywood, with all of your trailers you release for movies. It's too much!
50. If you have the desire to randomly feel bad for anyone this weekend, feel bad for Vikings' fans living in the greater Minneapolis area. Not only did their team get blown out in the NFC Championship Game, a week after the "Minnesota Miracle," they then had to host the assholes who beat their beloved Vikings and their fans for two weeks. That's a rough deal if there ever was one.
51. Let's get this out of the way now, okay. If (and when) the Patriots win, yes, Trump is going to tweet out something along the lines of "Congratulations to the Patriots and my good friends Robert Kraft and Bill Belichick." A lot of us Patriots' fans still think Trump is an asshole regardless.
52. The Eagles win if their defensive line finds a way to get in Brady's business on the regular and they dominate time of possession on offense. Fun fact: that's what every analyst says when it comes to the subject of beating the Patriots. Another fun fact: just because that's the agreed upon plan by practically everyone doesn't mean it's automatically a successful one. Just ask the Jaguars.
---
---
Categories: Sports