The 2017 World Series starts Tuesday night in the above average sweltering heat of sunny Los Angeles. It pits the Dodgers against the Houston Astros in a series that unfortunately lacks the country-wide appeal a Dodgers/Yankees or Cubs/Yankees series would have had. Make no mistake about it, the Astros are a good, fun, young team to watch. They're led by Jose Altuve, a dude who is my size (i.e. not the normal size of a professional baseball player) and is easily one of the best hitters in the game. If pressed to describe the personality of the Astros, I would say blue collar and resilient, which I know full well are wildly exciting adjectives.
But what about the Dodgers? I'm going to be honest and admit that you know, I don't know much about the Dodgers. I'm all about that East Coast bias son and last I checked, the Dodgers left the East Coast in 1957, opting for the sunny skies of L.A. over the cloudy, ominous clouds of Brooklyn. You can't totally blame them though. California exists so East Coasters have a place to run away too when they've become sick of the weather. Or want to get into the picture business.
The Dodgers have Clayton Kershaw. He's good at baseball. They also have one of my favorite players ever on their team, Chase Utley. I ride with Chase. Although to be fair, not nearly as much as Mac does.
Few do.
If you're a fan of either the Dodgers or the Astros, the choice of who to cheer for is an easy one. However, if you're not, and I would argue that that is at least a third of America, if not more, the choice is far from clear.
Lucky for you, Giddy Up America is here to help.
Last World Series Win
Oh the agony for Dodgers' fans. It's been nearly three decades since the Dodgers won the World Series. In 1988, they beat the Oakland A's in five games in a series highlighted by Kirk Gibson's game-winning home run in Game 1. Twenty nine years is a long time and even though they've had some good times since then, the Dodgers have become an also-ran in California, having seen the Angels, A's and Giants all take home titles.
However, you know what's longer than 29 years? Forever. Yeah, forever. That's how long it's been since the Astros won a World Series. Ouch.
Last World Series Appearance
The Astros may have never won a World Series, but they've at least had a chance more recently than L.A. The Astros, led by Roger Clemens and Andy Petite, made it to the Fall Classic in 2005, but were unceremoniously swept by the Chicago White Sox. The Dodgers last made it this far in 1988. So if we're going to try and spin this in a positive light, it may have been longer since the Dodgers got to the World Series, but at least they won it. Although point/counter point, it's been a little more than a decade since the Astros made it, meaning there could be a random equipment manager still with the team who has wonderful memories of that magical run in 2005.
Last Playoff Appearance
I was a little surprised by this one. I thought the Astros had been in the postseason a few years in a row now. But turns out I was not entirely correct. They missed the playoffs last year. Weird, so did the Red Sox. The only difference is that the Red Sox bothered to show up. Smart Houston, very smart. As for the Dodgers, their last playoff run was in 2016, where they were bounced by the eventual champs, the Cubs.
Stadium Name
Dude, this is important and the Dodgers are going to win for one simple reason – keeping it classy, keeping it old school. They play in Dodger Stadium, as they should, as God intended. The Astros, well they use to play in the Astrodome, and that was super cool. Now though, they play in Minute Maid Park, and while orange juice is fantastic, it's not as cool as something being called the Astrodome. Few things are actually.
Baseball Names
I love great baseball names. They're fantastic. Here is how I described a good baseball name when I did this prior to the 2016 World Series.
"A great baseball name is a great baseball name for a couple reasons. The name sounds fantastically Americana or sounds wonderfully weird. Given the steady infusion of Latin-born baseball players, an amendment to this would be that name has a wicked Spanish twist to it. Most importantly, a great baseball name sound exactly like the name of a person who would only a be a professional baseball player."
With that being said, both teams have some rock solid baseball names. Here are some of the better ones.
The Dodgers:
Joc Pederson
Cody Bellinger
Corey Seager
Yasiel Puig (honorable mention)
The Astros:
Lance McCullers
Jose Altuve
George Springer
Joe Musgrove
Famous Fans
The Astros are at a disadvantage here for two important reasons. The first is that the Dodgers are an iconic squad and it feels like they have been around forever. On top of that, the two areas that they've been connected too are well-known celebrity haunts. The second reason is that any reasonable and well-researched tally of famous Dodgers' fans is going to run up against the challenge of deciphering which celebrities are actually fans of the team or simply being a fan to be there, getting those pics and to be seen. It's true, we live in a corrosive society. I'm starting to think that people are doing things just to be seen doing those things. Horrifying.
But with that out of the way, as far as I can tell Alyssa Milano is a true blue Dodger fan. Same goes for Samuel L. Jackson, Will Ferrell, Ice Cube, maybe Ashton Kutcher and Jeff Bridges. Those famous Astros' fans are a little harder to find and the list actually looks like it begins and ends with President George H.W. Bush.
Role in Pop Culture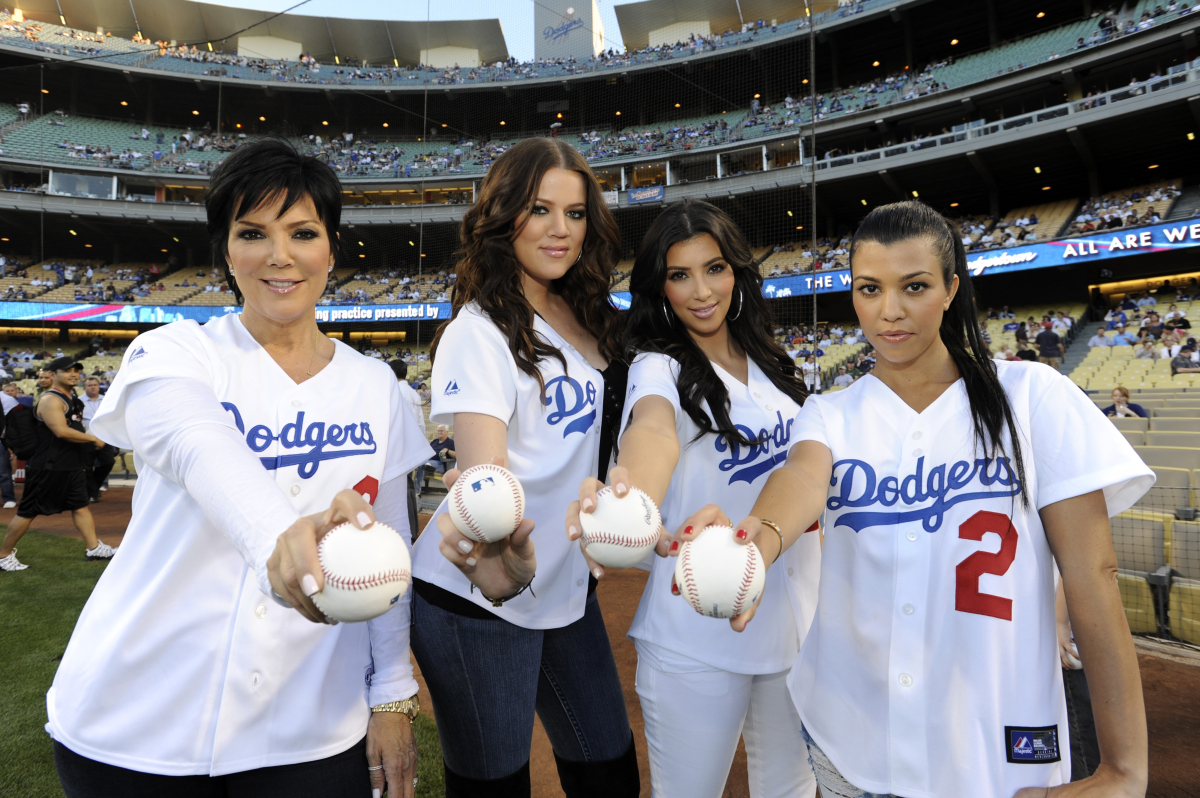 The Dodgers role in pop culture isn't as massive as you might think. Based on some seriously half-ass Internet  research, the club's high-water mark in terms of big screen relevance was the final minutes of The Sandlot.
That's not bad, he wrote with muted enthusiasm, trying hard to suppress his undying devotion to one of the best movies ever made.
Houston's pop culture status is in a word: interesting. There's Murder at the World Series, a 1977 TV movie about a man "who had tried out for the Houston Astros baseball team and having been rejected, plots to take his revenge by a series of kidnappings." I have not seen that one. Then there's Night Game, a 1988 thriller starring Roy Schneider. In it, "a police detective tracks a serial killer who is stalking young women on a beach front after each game that a baseball pitcher wins." Hey, guess what team the pitcher plays for? Yup, the Astros. I have not seen that one either. And then in Boyhood, there's a scene where Ethan Hawke's character takes his son to an Astros' game. I did see that. It was about forty minutes too long.
That's kind of it.
I'm not sure how helpful that may or may not have been. The sad reality is that there's a good chance that unless you're already a fan of either team, you probably won't care all that much.
More than any other sport, baseball has become very regional – you root for your team and really only pay attention to your team. Widespread interest just isn't there for baseball like it used to be and is currently for the NFL and the NBA. The first two or three games of the series will most likely go unnoticed by the majority of people, lost amidst the hullabaloo of fall TV and Halloween and then another weekend full of college and pro football.
Maybe if the series gets interesting and gets to a game 6 or 7, that may change. But until then, you can root for the team that Benny the Jet played on or root for the team that has never won the World Series. It's as simple as that.
---
---
Categories: Sports