The year is 2050. Cars can fly and football has been banned following a series of on-field deaths. New Jersey hasn't figured out how to legalize marijuana yet, the polar ice caps are long gone, I still can't get proper reception with my cellphone and Weezer has just released a new album.
My friends, Weezer will likely outlast us all. A nuclear holocaust could happen and Weezer and cockroaches would be the only survivors. I can't speak to the musical tastes of cockroaches but I have to assume that at least a segment would be drawn to Weezer's endlessly endearing pop-rock sensibilities. 
On Friday, Weezer released their 14th album. Yes, their 14th album. OK Human comes out almost exactly two years after their ill-advised but understandably opportunistic (given the success of their cover of "Africa" by Toto) covers album, The Teal Album, which was followed up two months later by another color-themed album, The Black Album. If you've followed Weezer at all during their nearly two-decade-long career, you know that in general, the color albums are the safe bets. At some point along the way, they also became the course-correction albums for Weezer, the ones they'd release when they had strayed too far into no man's land and needed to come back up for air (i.e. remind their fans why they like Weezer.) The fact that they choose to include the 2019 covers album in the color albums cannon was only part of what made that album so regrettable.
The cover of "No Scrubs" was another reason.
But alas, Weezer keeps on keeping on. Rivers Cuomo and company literally show no signs of slowing down as they approach that coveted 20 year anniversary (2024.) Another album, Van Weezer, is slated to be released this spring. Whereas OK Human has a mature sound to it, especially with the instrumentation which is lush with strings and layered melodies, Van Weezer will supposedly be Weezer's stab at a metal album. And you know, it will most likely at least have three or four songs on it that get stuck in your head and never leave. There are few guarantees in life, but a Weezer album having at least two good to decent songs on them is one of them. Hence the power of Weezer.
That power of Weezer remarkably took shape all the way back in 1994 with the release of The Blue Album. With everyone slowly emerging from the sudden impact of the grunge movement, which descended upon us like a freak summer thunderstorm and was then gone as quickly as it came, the unbearable lightness of being that was Weezer's debut album was a welcome breath of fresh air. Everything had gotten so serious in rock music and then the lovable dorks of Weezer showed up with their big, fun guitars, catchy hooks, and ten songs that never seemed to get old. Weezer was a welcome reminder that rock music didn't have to be all doom and gloom and heavy-weighted subject matter. Sometimes rock music could just be a few chords, a fast-paced tempo, and lyrics about surfing.
Then, of course, Weezer became victims of revisionist history. Their second album Pinkerton was a weird and experimental left turn for the band (oddly enough, it was a sign of things to come for the band. They were going to take chances, whether fans liked it or not.) Fans tried talking themselves into it but ultimately chose to keep going back to The Blue Album. Cuomo was disheartened by the response, retreated from the spotlight, went to Harvard, and found a bass player to replace original bassist Matt Sharp.
It would be five years before Weezer would return and when they did, they did so with a sound that was much more aligned with The Blue Album than Pinkerton, which was still about a decade away from being properly appreciated.
The Green Album was the band's first attempt at reviving their stalled career and it worked. Weezer was back and there were much rejoicing and celebration across (parts) of the land. Much like The Blue Album, The Green Album was light, upbeat, enjoyable, and easy to digest. It's not like Pinkerton was a slog, but compared to The Blue Album, it was an albatross, not going anywhere. Again though, time is a fickle bastard sometimes and in this case, time was needed to really appreciate how good Pinkerton was and continues to be.
Weezer Albums Ranked
15. Ratitude (2009)
14. Hurley (2010)
13. Death to False Metal (2010)
12. The Teal Album (2019)
11. The Black Album (2019)
10. OK Human (2021)
9. Pacific Daydream (2017)
8. Everything Will Be Alright In The End (2014)
7. The Red Album (2008)
6. The White Album (2016)
5. Make Believe (2005)
4. The Green Album (2001)
3. Maladroit (2002)
2. Pinkerton (1996)
1. The Blue Album (1994)
Shit, man. OK Human is Weezer's 15th album. Well, okay then. 
Okay, I see what the problem was. Death to False Metal is considered a compilation album, so it's left out of the traditional studio album section of their discography.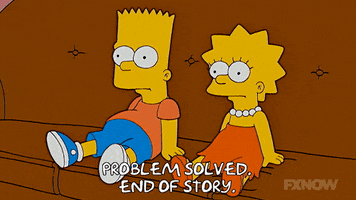 With that out of the way, it is easy to see something of a trend there. This second decade of Weezer's career has been a little rocky. It started out with the unfortunate one-two-three punch of Raditude, Death to False Metal, and Hurley and things would have been truly dire for the band if not for the aforementioned course correction albums. 
The White Album in particular is an especially solid album, although it may have come along too late to really help the band's cause. By that point, you were either still a Weezer fan or you weren't. And even then, those that were still fans of the band were split into different camps, those that checked out sometime between Make Believe and The Red Album and those that had stuck with them.
It's then hard to say who the course correction albums were even for anymore. But at least they still exist, if nothing else but to serve as a reminder of that version of Weezer that existed back in 1994, the version of Weezer that so many people fell in love with. Or The Green Album version of the band, which introduced the band to a whole new generation of fans. Either way, Weezer seemed incredibly self-aware when it came to making sure they didn't bite the hand that feeds them. Hell, they even wrote a song about it.
Looking forward, it's hard to chart out Weezer's future and to see what the next few years may have in store for them. OK Human is a decent album. At the very least, it shows that this time around when they were looking to spice things up, the band didn't turn to cheesy gimmicks or flavors of the month. That in and of itself is an interesting development. And like most Weezer albums, it does have a couple songs that could find their way onto a fan's best of Weezer playlist. 
As for Van Weezer, who the hell knows? It could be a lot of fun or it could join the ranks of the unfortunate 2010 Club. Rivers has always had a little hair metal guitar hero in him so seeing him flex that over the course of an entire record is intriguing.
What will be interesting to see is if Weezer attempts another course correction at some point and takes one last crack at bringing back some of their original magic. Will it be too late though? Would it even matter and at this point, nearly twenty years in, what are they even course-correcting to? They might just be better off releasing a deluxe reissue of The Blue Album and then doing the thing where they go on tour, playing that album in it's entirety each night. I'm not sure who would really complain.
And then Weezer can go back to making albums like OK Human or whatever else they want to do. Because rest assured, Weezer will continue to make records. As long as Rivers Cuomo is around, there will be Weezer.
Again, not even a nuclear holocaust can stop them.
---
---
Categories: Music