Note: This piece was originally posted in January 2019 (which it should be noted, FEELS LIKE FOREVER AGO,) but in recent days, the Kanye/Drake has ramped back up, so re-posting it felt like it made sense.
It's the first few days back to the grind after Christmas vacation and loosely translated, that essentially means more coffee, louder music, and little work. My alarm went off these past few mornings and I took it as a personal assault on my…well, my person. The snooze had it coming for me too. We all got through it, but it took some time.
Now seeing as how things are a little slow-moving here, I have found myself needing to concentrate on at least one thing to keep me going. Only one thing. Two things are a pipe dream. Three things are an urban myth. One thing though, that is attainable. However, that one thing needs to be as dumb and simplistic as possible. I don't want to think too much about it. I only want to think a little about this one thing.
So right off the bat, anything pertaining to politics is out. TL;DR: everything is terrible, but the next few days will be interesting. As a Patriots fan, I still can't figure out who I do and don't want to win this weekend and it's hurting my head attempting to do so. And really, sports in general, it's just a lot right now and I'm not up for a lot right now. Again, I am 100% up for a little right. A little is perfect.
Okay, so what is the one thing I'm choosing to concentrate on? Well, I thought about it (only a little of course) and settled on trying to make sense of this Kanye West/Drake beef. I thought we had moved on from this, but apparently, we haven't. When one party tweets roughly 341 times a day, old beefs are bound to resurface.
How Did This Start?
Ah, the most important question of them all. How did this beef between two of the biggest rappers in the game today start? Well, you have to go back to May of 2018 and…wait, that's it? It doesn't go back further than that? Dude, now that is surprising. For some reason, I just assumed this beef had more history to it. Although in all fairness, 2018 definitely felt like the longest year ever and May of 2018 does feel like it was a lifetime ago. All things being equal, this beef has been going on for ages.
But back in May, Pusha-T took a few shots at Drake on Pusha's album Daytona, which was produced by Kanye. On the Daytona track "Infared," Pusha brought up Drake's alleged use of a ghostwriter, an allegation that was also at the root of another Drake beef, this one with Meek Mill. Drake responded in kind with "Duppy Freestyle," first knocking Pusha's status on the G.O.O.D. Music roster ("Don't push me when I'm in album mode / You not even top 5 as far as your label talent goes") and then going after Pusha's drug-dealing past, rapping "There's no malice in your heart, you're an approachable dude / Man, you might've sold the college kids for Nikes and Mercedes / But you act like you sold drugs for Escobar in the 80's."
It should be noted though, that before taking aim at Pusha, Drake elected to throw a couple across Kanye's bow as well, specifically calling attention to Kanye's use of ghostwriters in the past, with one of those ghostwriters being Drake, which is just delicious as far as irony goes.
"So if you rebuke me for working with someone else on a couple of Vs / What do you really think of the nigga that's making your beats? / I've done things for him I thought that he never would need / Father had to stretch his hands out and get it from me / I pop style for 30 hours, then let him repeat."
For those following along, Drake is referencing "30 Hours" and "Father Stretch My Hands" off of Kanye's The Life of Pablo and "Pop Style," which appeared on Drake's Views.
Ever the businessman, Drake followed up "Duppy Freestyle" with not just the threat of sending Kanye and Pusha an invoice for promotional work (i.e. helping drive sales of Daytona,) but sharing a copy of the invoice on Instagram.
Oooohh, Drake loves himself some petty bullshit.
Editor's note: sometimes I have to create fake invoices. When I do and need an invoice number, I just write the date. With that being said, game recognizes game here Drake.
The Pusha Follow-Up
You know who's not effin' around? Pusha-T is not effin' around. You want to send a fake invoice, Drake? Cool. Pusha-T is going to blow up your spot when it comes to you having a secret child with a porn star, which he did in "The Story of Adidon."
"We talking character, let me keep with the facts/ You are hiding a child, let that boy come home, ooh/ Deadbeat mothafucka playing border patrol/ Adonis is your son/ And he deserves more than an Adidas press run, that's real."
And yes, that's a picture of Drake in blackface, something Pusha claimed was the real deal, saying on Twitter that "I'm not an internet baby, I don't edit images… this is a real picture… these are his truths, see for yourself."
I can see for myself and what I see would best be described as "not great."
Moving on.
The Drake Response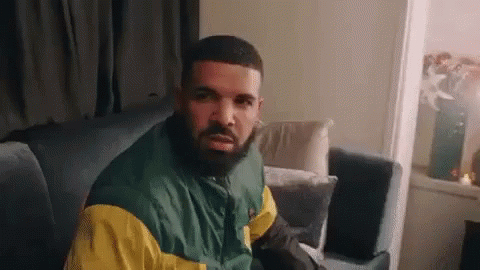 Drake reportedly had a doozy of a response lined up, an alleged "career-ending" diss track. Yet in possibly the most Drake move imaginable, Drake didn't release it. He just let the idea of it exist, to let it float out there, and let that idea of this body-slam of a track do the talking. Drake is the glamour muscles of rap; all show, but not all that useful when you need them.
According to the Internet, which is almost always right, this super-secret Drake track possibly had something to do with an affair Drake possibly had with Kim Kardashian, who is…wait for it…married to Kanye West.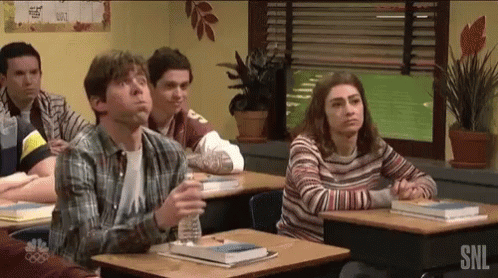 Let's do this.
The Possible Drake/Kim Affair Subplot

To start with, apparently, Pusha got hip to the Drake/secret baby news via Kanye. Drake had traveled up to Wyoming, where Kanye was holed up and played him "March 14," which references the mystery child. A short time later, after Drake had left and Pusha had rolled into town, Kanye played the track for him, thus spilling the beans. This would then explain why in "Duppy Freestyle," Drake goes after both Pusha and Kanye.
As for the Drake/Kim affair, first, there were some possibly way too convenient Instagram captions. That's cute. Not really a lot there beyond cute, but where there's smoke, there's some juicy ass gossip. Maybe.
Possibly a more accurate source of information could be Drake's lyrics themselves, specifically the beginning of "In My Feelings."
"Kiki, do you love me? Are you riding?/Say you'll never ever leave from beside me/'Cause I want ya, and I need ya"
WHO IS KIKI, DRAKE?
Well, we could all take a guess.
Kim's nickname is Kiki?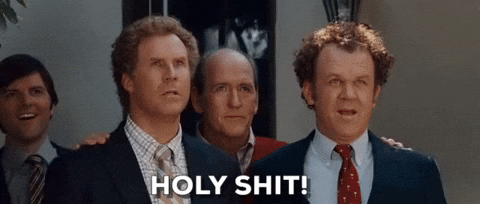 Whew.
Hard to concentrate (even though I barely am today, as was previously mentioned) with all of this smoke.
This dude Tyler Morrison has an entire Twitter thread dedicated to breaking down the Drake/Kim conspiracy, a breakdown that includes Drake's use of "wifey" and "goofy," why Drake never dropped that super-secret Pusha diss track, and even geographical reasons for how Kim and Drake getting together was not just possible, but totes convenient.
According to Morrison, Drake dropped hints in his verse on Travis Scott's "Sicko Mode."
Wait, Travis Scott? But isn't he…
THE CALL IS COMING FROM INSIDE THE HOUSE KANYE!!!
So to Recap:
Drake plays "March 14" for Kanye in Wyoming, Kanye then plays it for Pusha-T
Pusha-T calls out Drake for ghostwriting in "Infared"
Drake responds with "Duppy Freestyle," where he goes after both Kanye and Pusha
Pusha-T responds to the response with "The Story of Adidon," in which he lets everyone Drake is a dad, news Drake had planned to announce himself in "March 14"
Drake doesn't release anything in response, but ooooh, he could if he wanted too
Although maybe Drake did respond, just subtly, and in doing so, dropped hints about him hooking up with Kim behind Kanye's back, something he did not just on his own album, but on a Travis Scott track
But wait, there's more. Of course, there's more. Drake's albums are all at least twenty songs long and Kanye never finishes an album. These two have no clue what brevity means.
The Sneaker Diss & Toronto Incident
In early September, Drake previewed a clip of a verse of his that was set to appear on a new French Montana track and in it, says "I told her don't wear no 350's round me." The 350's in question? Most likely that is in reference to Kanye's line of Adidas sneakers. Actually, it's totally about that. There's no sense beating around the bush anymore.
Shortly after the Drake verse dropped, Kanye took to Twitter to address Drake, the beef, and everything in between. He apologized for "stepping on" Drake's release date and denying he told Pusha about Drake's child.
Well, if someone tweets it, it must be true.
Fast forward a month. Pusha-T says it was Drake's producer Noah "40" Shebib and NOT Kanye who told him about the secret child. And now, well now no one knows what to believe or who to believe anymore. At least things have cooled off between Drake and Kanye, right?
Right?
Okay then.
Ugh.
This won't end well.
In all fairness, Drake trying to threaten someone sounds more believable than Drake actually threatening someone.
This was referring to a Pusha show in Toronto back in October, in which a group of audience members rushed the stage, trying to get to Pusha. Pusha claimed they were hired to do so by Drake.
Even Kim chimed in.
After that, everyone seemed to settle down, presumably to focus on their last-minute Christmas shopping. That was until Kanye found out Drake was following Kim on Instagram. Then? Well, things ramped back up again. Kanye ferociously took to Twitter to proclaim that it was "the most fucked up thing of all" and saying "I've never mentioned or touched on anything related to family when it came to Drake" and that "He followed my wife on Instagram he mentioned Pusha's fiancé in a song." The tweets have since been deleted and replaced by retweets of fan odes to Kanye because sure, why not.
I mean, I guess that's good news.
Somewhat related here, but did you know Kim has 123 million followers on Instagram? Real talk here. I didn't even know there were that many people on Instagram. And I hate to break it to Kanye, but there's this thing the kids are doing these days, where they create fake Instagram accounts. You may think you have gotten Drake to stop following Kim on Instagram but A) Drake totally has a Finsta account and B) he's totally still following her on his Finsta. Sorry dude.
By the time the new year rolled around, Kanye seemed to have rebounded, tweeting out positive affirmations and goals for the coming year. Kanye loves the Nature is Amazing Twitter account.
So for now, everything seems okay. But give it time. Just give it time. Things will get weird again eventually.
Just give it time.
---
---
Categories: Current Events, Music