With music festivals slowly starting to come back, I am dusting off a game I used to play with festival lineups. Music Fest Word Association is simple. I look at the lineup and write the first thing that comes to mind with each artist, whether it's a single word or phrase. I have coffee, I have music and I have very little thoughts about this going into it. I'm going to do this for as many of the big festivals as I can. Let's go.
Well, well, well. Our old friend Bonnaroo is looking to make a comeback in 2021. Instead of taking place in early summer, the Tennessee festival is set to take place during the first month of September. Presumably, things will be a little better on the COVID front by then. God, I hope so and I'm not even going to Bonnaroo.
The evolution of Bonnaroo over the years has been an interesting one as it has gone from being primarily a beacon and safe haven for jam bands and hippies to something broader and significantly more big tent. For instance, this year the festival's headliners are Foo Fighters, Megan Thee Stallion, Lizzo, Tame Impala, Tyler, The Creator, and Lana Del Rey. Last I checked, no one would be considering any of those artists jam bands.
But such is life these days. If you want to be a successful music festival, you need to open those arms wide in an attempt to draw in as many people as possible.
So speaking of opening arms, let's top off the coffee, stretch the fingers, get some music going (in this case, we're going with Primus' 1991 album Sailing the Seas of Cheese, which is celebrating its 30th anniversary on May 14) and tackle this Bonnaroo lineup.
Remember, very little thoughts.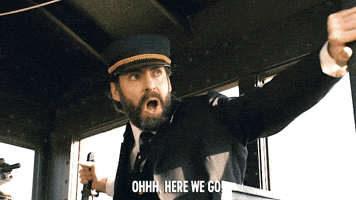 Foo Fighters: BYO Coors Light
G-Eazy: Saturday afternoon vibes
Tame Impala: your dad's car
Young Thug: that little shit on the playground messing with your kid
Nelly: Nelly?
Deadmau5: the 5 is an "s," right?
Incubus: Would one more than one Incubus be called an Incubi?
Young the Giant: these guys are good
Glass Animals: don't throw stones
Janelle Monáe: party music for the future
Lil Baby: SO. MANY. LIL. RAPPERS. IN. THE. WORLD.
Deftones: the dude down the hall in college's favorite band
Kevin Gates: Bill's alias on Epstein Island
Lizzo: not a jam band
Leon Bridges: smooth like peanut butter
My Morning Jacket: kings
Dashboard Confessional: BYO tissues and emotions
Run The Jewels: also kings
Flogging Molly: not just for St. Patrick's Day, boy-o
Primus: OMG, listening to them right NOW
Megan Thee Stallion: Ryan thee fan
King Gizzard & The Lizard Wizard: would have been Tolkein's favorite band judging by the name
Oliver Tree: home of oliver branches, not as powerful as olive branches
Grace Potter: dynamo
Seven Lions: walk into a bar
Phoebe Bridgers: she will smash guitars whether you like it or not
Jason Isbell and the 400 Unit: my dude
Elderbrook: where Elderberry comes from
Big Wild: Wyoming?
Omar Apollo: a magician?
Lennon Stella: where you get your wife gifts for her birthday
TroyBoi: sounds like a toy company
Julien Baker: does not sound like a toy company
The Surfaces: a very superficial band, not much depth there
The Struts: not as cocky as you'd think
Yaeji: I think the baby just said this
Jamila Woods: a retirement community
Tate McRae: starting PG for a college basketball team
Waxahatchee: SUCH A FUN WORD TO SAY
Pinegrove: what up, Jersey?
Caamp: don't get me started on bands who purposely misspell their names…
Kim Petras: realtor
Colony House: a Kim Petras listing
Ekali: baby just said this too
Ashnikko: I took a Japanese film class in college and much like the circus, it was intense
Boombox Cartel: not as cool of a name as they probably think
The Band Camino: but this is a cool name
Greensky Bluegrass: I bet one person in the band doesn't wear shoes
Goose: (see: Twitter, Phish)
Flo Milli: I'm not cool enough to know what this means
Dabin: like, doing the dab?
Too Many Zooz: the subway dudes
Flamingosis: a killer in the flamingo community
The Disco Biscuits: Philly dudes
Tipper: always good to be one
The Marcus King Band: guitar prodigy with big hats
Taska Black: a paint shade?
The Weather Station: No, it's The Weather Channel
Larkin Poe: either a character in a fiction novel or the writer of fiction novels
Brittany Howard: pipes
Mija: oh, baby just said this too
Briston Maroney: Briston's a cool name
Jon Batiste: Colbert's dude
Subtronics: do they make speakers?
Orville Peck: does he design Subtonic speakers?
Svdden Death: and do they lead to svdden death, which I suppose is worse than sudden death?
Nubya Garcia: Nubya too, buddy
Wooli: mammoth
Remi Wolf: possibly a Game of Thrones character
Sun: it's out today
PEEKABOO: baby is a big fan
MARC REBILLET: not sure what the baby thinks of him
Makaya Mccraven: her real name is Claire
S.P.O.C.K: I guess acronyms are cool sometimes
LUZCID: SPELL YOUR SHIT CORRECTLY OR YOU'RE DEAD TO ME
ATLiens: better be an Outkast tribute act
Turkuaz: I think they have a sax in their band but cannot confirm at this time
LSDREAM: it's called tripping and it's different
99 Neighbors: and all of their lawns look nicer than mine
Big Something: not to be confused with Big Wild
Scarypoolparty: probably involves clowns, right?
Joy Oladokun: based on what little I know about Iceland, this sounds Icelandish
Wildlife Control: not a fan of Big Wild
Devon Gilfillian: another realtor
Niko Moon: not a realtor
LICK: what the dog does
Zia: nemesis of Sia
HESH: nemesis of Tesh (John)
Breland: a town in Missouri
Sweet Crude: like, oil?
LUCII: this has to be a DJ
Rome in silver: I got nothing
Almost Monday: said no one, ever
Hero the Band: remember screamo?
Sai: bizarro Sia
Detox Unit: probably good to have around
LP Giobbi: also a DJ
resistance revival chorus: Elizabeth Warren's band fucking rocks
Mize: what is this?
Goose (USA): There are two Gooses? So there are Geese? Guys, it's called Google. Use it before deciding on a band name
Tripp St.: where the 99 neighbors live
Jac Ross: sounds like a motocross dude
NotLö: where parents of small children put breakable stuff
Grand Ole: Opry? Railroad? Party? WHAT IS IT?
Fresch William Black: pleased to meet you
The Funk Hunters: me when I need something to listen to on a long drive
Jack Harloh: a superheroes' alias
Mdou Mociar: also goes by Jack Harloh
Whew. Wrapped up just as "Them Damned Blue-Collar Tweakers" was coming round the back nine.
---
---
Categories: Music