There is a very good chance that if you are not a Patriots' fan, you didn't care much for Sunday night's Super Bowl. There is even a slight chance that even if you are a Patriots' fan you didn't care for it. Although, come on. A win is a win, right?
The further away we get from Sunday night, the worse the game will look and could quite possibly, get the distinction of being one of the worst Super Bowls in recent memory, if not the worst. Reasons for this will obviously start with the Patriots winning (something that the majority of America outwardly loathes) and the lack of excitement in the game (unless you dig punting and creative defensive packages.) Yet another reason will be the halftime show, which featured Maroon 5, Travis Scott and Big Boi. Let's be honest friends, that was not an enjoyable fifteen minutes. It felt flat, disconnected, contrived and mostly stale as all hell. It's bad enough that it was a missed opportunity to cash in on the rich musical history of Atlanta, but to give us that much Maroon 5, easily more Maroon 5 than anyone is ever asking for, was rough business.
And that was before Adam Levine took his shirt off.
But we need to move on and start to look ahead, specifically towards next year's Super Bowl. It'll be interesting to see who is in the running to perform and if the long shadow of the league's treatment of Colin Kaepernick will once again play a role in a performer's decision to take the gig. We should probably assume it will. Kaepernick is still in the middle of suing the league and that suit will likely come to some sort of conclusion before next year's game, a conclusion that regardless of the outcome, will cause a ruckus. It's not like if and when a decision is reached everyone is going to be cool with the NFL all of sudden. Plus, we have so much time for the NFL to fuck something else up. They have plenty of time to do something stupid that will enrage a section of the population and give a musician reason to duck them. Cringe-worthy decision-making is a NFL specialty.
Who should play halftime, though? I kicked around some ideas last year on this day and sadly, none of my ideas gained any traction. I definitely didn't have Maroon 5 on the list, that's for damn sure. I don't think they were on anyone's list. I had mentioned Big Boi performing with Andre 3000 as part of a celebration of music in Atlanta, an idea that I borrowed from Bruno Mars, but the Big Boi we did get wasn't exactly what anyone had in mind. His appearance felt like the worst kind of pandering charity. What, didn't he perform like two songs? Or parts of two songs and that was it? Plenty of time to show off one of those satin jackets, though.
Also on last year's list:
Taylor Swift
Ed Sheeran
Jay-Z
Beyonce
Adele
Rihanna
Kendrick Lamar
Let Questlove run it
Foo Fighters or Pearl Jam
Widespread Panic
After taking shots at the league in "Apeshit," it's hard to imagine Jay-Z getting asked, plus he'd possibly decline in solidarity with Kaepernick, with the same going for Rihanna, who reportedly declined the gig this year. Adele, who definitely shouldn't play, has dismissed the idea in the past and Beyonce has already performed twice this decade. Would they ask her again? Would she even say yes? Would she want to be friends with me? All valid questions.
Things would have to get really weird these next few months for this to be a world in which Kendrick Lamar plays halftime, even though he'd be a great choice, especially if he drops an album sometime this year, something that maybe could happen. I still think Ed Sheeran has a shot, especially in light of Maroon 5 performing this year. There's apparently still a place for annoying, white male pop stars in this world. Thank goodness.
Widespread Panic made the list because they're from Georgia. If you're not going to honor Atlanta's musical history, at least you could still give some love to someone from the state and Widespread is from Athens, Georgia. Not sure how many people would be pumped about a halftime show of "Chilly Water">"Porch Song">Travellin' Light">"Ain't Life Grand">Drums>"Chilly Water" though. I would, but if I've learned anything, that doesn't mean much.
I still stand by my idea of letting Questlove run things. He's got a lot of friends and has routinely proved himself to be a solid curator of sets, deftly pulling from a variety of styles and genres and using all kind of different musicians. He could pull together a murderer's row of Hip Hop legends and up and comers like he helped do with Dave Chappelle's Block Party or he could do something more middle of the road, something embraced by the nearly all walks of life, like he used to do on the Fourth of July in Philly, when the Roots would back everyone from Ed Sheeran to Michael MacDonald, Lauryn Hill to Cee-Lo Green.
It could be hit or miss, but the chances of it being a hit are far greater. Now I don't see it happening, but it'd be dope if it did.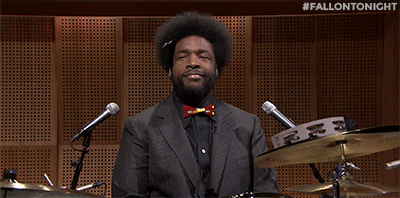 Picture it, if you will.
Questlove of the Legendary Roots Crew Presents: The Super Bowl Halftime Show.
featuring
Common
Pharrell
Hall & Oates
Jack White
Meek Mill
Gary Clark Jr.
Solange
The Legendary Roots Crew
Hosted by Dave Chappelle
That could be pretty sweet. Next year's game is on Fox, though. Questlove is a NBC guy, thanks to his Fallon gig. Not sure if that's a road block or not. Is there someone powerful we could talk to about this? Hold on, let me check LinkedIn.
A couple of years ago, Coldplay headlined the halftime show. At the eleventh hour, they were joined by Bruno Mars and Beyonce and were subsequently over-shadowed by both during the performance. A day later I found myself wondering if the gig was even a place for bands anymore. I kind of felt like the question had been answered when in following years Lady Gaga and Justin Timberlake performed and looked a hundred times more comfortable and at home than Coldplay could have dreamed of. With the show having taken on more of a swirling, Broadway vibe, the rock band move of standing and playing felt like it was a thing of the past. Of course then Maroon 5 shows up and…never mind. They're not really even a band anymore. It's basically the Adam Levine show now, although there was a time when they were actually a band. That was over a decade ago buddy. A lot can change in a decade. Just ask America.
I bring this up because as much I'd love to see Pearl Jam or the Foo Fighters perform, I don't think it's the right room for them anymore. You might have missed it, but the Foos played Saturday night and that show rocked. Run the Jewels opened for them and over the course of their set they were joined by the drummer from Queen, as well as Zac Brown, Tom Morrello and Perry Farrell. While I think that if any band could pull off a halftime set, it could be them. Dave Grohl is the last remaining old school rock frontman and plays the part to perfection. On top of that, the band could pull together a pretty tight 15 to 20 minute set full of their classics and who wouldn't be down for a rendition of "Everlong" accompanied by some bullshit being flown around by drones?
Pearl Jam would be great, but I think we're about five years removed from that even being possible. Maybe ten, depending on who you talk too.
That would then leave Taylor Swift.
Isn't this all lining up perfectly for Swift to be next year's performer? 2018 was a relatively quiet year for her, even though her Reputation tour crushed it and her Netflix special killed. She was weirdly snubbed by the nut jobs at Grammy town and has been living fairly off the radar over the past year, especially given her radar dominance after 1989 came out and every tour stop of hers was a living, breathing version of US Weekly. So far, the biggest thing on her calendar for this year is starring in an adaption of Cats. The movie is slated to be released in December and the cast is stacked, meaning that it will likely be a big frigging deal. It might be weird; you know, seeing Idris Elba dressed as a cat, but whatever. WEIRD SELLS.
And you know what comes after December? Yeah, January. And after that? February. And hey now…
So here's the play.
Taylor Swift keeps playing it cool for the first part of 2019 and maybe does a summer date here or there, nothing too big. But in the fall, she starts teasing the possibility of new music. The anticipation is killing us. It's all very exciting. Then this happens: in mid-fall she's announced as the halftime performer, in early December she drops a new song, maybe something from Cats, Cats comes out at the end of December, Taylor drops another new song at New Years and hello Super Bowl, presumably with a new album to follow because it's all about capitalizing dog.
It's destiny people. Harry Styles, Shawn Mendes, Cardi B, Ariana Grande are all possibilities at this point, but they are but dust in the wind generated by Hurricane Taylor.
Taylor Swift will be performing during halftime of Super Bowl LIV in Miami.
Wait.
Miami?
Miami, Florida.
Ah, shit.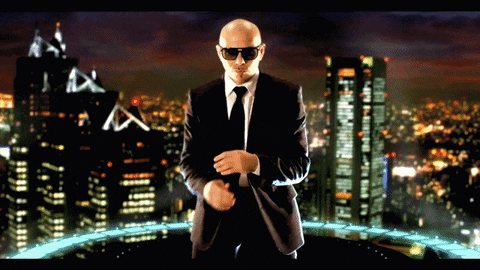 Never mind. It's going to be Pitbull.
That's our destiny.
It was our destiny all along and we're damn fools for not having realized it.
---
---
Categories: Music, Television