It took a few days for World Cup Fever to hit me. Like any legitimate illness, I could feel it coming on and new it was coming on and then one morning I woke up and was deep within it's merciless clutches. It had come on. World Cup Fever is a very real illness and the fact that it's not covered by most health insurance plans is a travesty.
The 2018 World Cup is in the last days of group stage and after some initial stumbling by teams that were considered favorites headed into the tournament, things have started to round into shape. Well unless you're Germany. You'll always have 2014 Germany and hey, as an American, I can also add that at least you made the World Cup. So you know, it's not a total loss.
So far, the rest of the favorites have either punched their ticket for the next stage or are super close in doing so, teams like Spain, Portugal, France and Argentina. Mexico and Sweden advanced out of the group that included Germany and hold on, Russia advanced?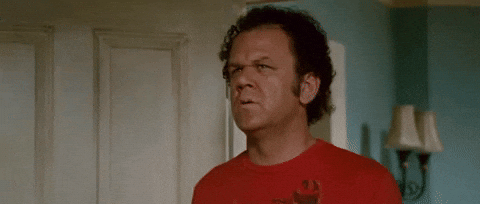 Yeah, exactly.
Unless something weird happens, Brazil and Switzerland look to move on from Group E, England and Belgium will advance out of Group G and in Group H, Columbia will need to beat Senegal in order to advance alongside Japan. Then it's Knockout Round time and things start to get serious. I can't wait.
Before that happens though, here are 32 things I love about the World Cup, listed in no particular order.
1. The players applauding the crowd at the end of the match. I used to find that kind of corny, but know I think it's very nice of them.
2. When three players form a triangle and pass the ball to each other. It's even better when a person on the opposing team is in the middle of the triangle, trying to get the ball. It's like their playing keep away and keep away is dope provided you're not the person having something being kept from you.
3. Those few moments before a corner kick happens and it feels as something nuts could go down at any minute.
4. When a player is looking like he's going to score and the announcer just can't contain his excitement and their voice gets louder and louder and louder.
5. When that player misses the shot or the play is suddenly broken up by the announcer is still fired up.
6. The fact that there's a guy on the Spanish team with the last name of Nacho.
7. When a player is about to do a free kick and are sizing up the human wall in front of them.
8. When a player is about to do a free kick and the dudes in the wall are trying to play it cool, but you can tell that they're all hoping that they're the ones who don't take a crotch shot in front of millions of people.
9. Watching Diego Maradona watch Argentina play.
It's like performance art.
10. When the crowd sings "Seven Nation Army," but really only the bass line.
11. When a player actually looks tired at the end of the match. There's no shame in that. I'm tired and I was just watching.
12. Watching my three year old daughter be amazed at how far these dudes are kicking it.
13. The anticipation that comes with waiting to learn how much time there will be in stoppage time.
14. The reckless, manic vibe of stoppage time in a close match.
15. The face paint. All of it.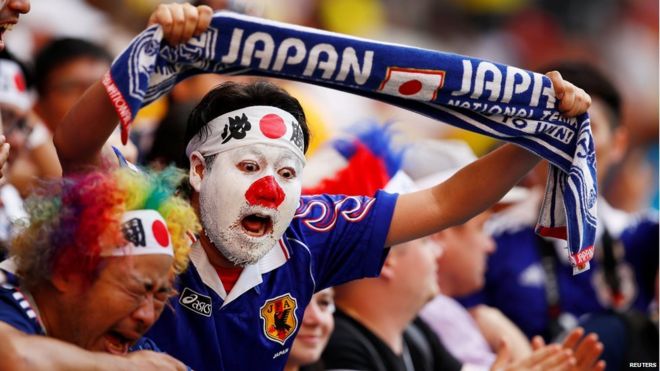 No really, all of it.
I appreciate the dedication to the craft.
16. When a team switches sides of the fields, taking the action from one side, say the left side, and in a pass or two, bring the party to the right side.
17. I dig the passing.
18. When a player is definitely off sides, gets called for it and then acts like he definitely wasn't off sides. The more obvious, the better in my opinion.
19. I could do without the flopping, but you know, sometimes it's kind of funny.
20. Videos like this one
I think they're excited, but it's hard to tell with the language difference.
21. That for the most part, every team's best player wears the number ten. It's helpful when you're watching a team you don't know much about and trying to get a read on them. If you see the guy with the "10" on his back, you at least know that he's their best player and that's a start.
22. Discovering I'm a fan of a certain team by watching them play and without thinking about it, being drawn to them and without prompting, rooting for them to win.
23. Headers for goals are sick.
24. In one match, there was like, four headers in a row, just dudes just heading the ball to one another. They might all have concussions now, but it was pretty cool to watch.
25. A lot of goalies are freakishly tall. Was it play goalie or play basketball?
26. I love when a goalie throws himself across the goal when making a save.
How do they practice that? Like, in a foam pit like X Games athletes do or do they just saw screw it and go for it?
27. Tweets like this one
For context, Korea beat Germany, solidifying Mexico's advancement to the next round. For more context, I too am ducking dead.
28. And then tweets like this one
I mean come on, that's beautiful.
29. I love the constant roar of the crowd that continues throughout the entire match. It never stops. Not until the match is finally over. But then, then it doesn't really stop either. I just picture planes full of World Cup attendees headed home, telling stories of their adventures with raspy, barely audible voices. You can still make out the swear words though.
30. I don't necessarily approve of the singling out of extremely attractive female fans in the crowds at these games, but at the same time, I do kind of appreciate them because whew. I mean, whew. Also, does each match have one camera person assigned to Hot Female Fan Duty? In one match, maybe it was a Sweden match, they kept coming back to the same woman. She had face paint on and I love face paint. But I'm pretty sure that wasn't the main reason for why they kept showing her. Of course, to keep this all in perspective and too keep things civil, I have noticed that a good majority of the players playing in the World Cup are very good looking dudes. A lot of them look like Westworld versions of soccer players, the perfect embodiment of what a footballer should look like.
31. I think it's cool that all the teams basically have the same uniforms, with only colors being different. The fonts are lame, but I like the idea behind it.
32. The matches are on the Internet, which is helpful given the times they are on. Now I'm not saying I'm watching the World Cup at work, but (looks around) I am.
Go England.
---
---
Categories: Sports