Here's the thing, I like to be prepared. It's a thing of mine. I read maps. I read books. I make lists comprised of things I need to do. I do Google searches, I make phone calls, I, as Cedric Daniels so often preached, do the work (although admittedly, in a much different context.)
When it comes to the Oscars, yes, I like to be prepared. I like to go into the show having seen as many of the nominated performances as possible. I want to make informed decisions and I want to have horses in the race. Why? Because I like to be prepared, that's why.
As far as this this year's Oscars go though, I am at best, kind of prepared. It's not my fault. These movies…they all came out like, a month ago, and I have a toddler and we don't currently have a babysitter that isn't a grandparent and I'm sorry if I can't make it out to theater as much I'd like. Such is life right about now. Come out earlier, Oscar movies! What, like 80% of these movies came out after November? That's just plain inconsiderate.
So with that being said, here is a woefully ill informed look at the Oscars with some heavily biased predictions.
Best Picture
Of the nine films nominated, I've seen Dunkirk, Get Out, The Post and Lady Bird. I saw The House, but for some reason unbeknownst to me, that cinematic jewel was shut out. Must be political I reckon.
Everyone is talking about the fish (expletive deleted) movie as a front-runner, but come on, shouldn't Get Out Win? Aren't we kidding ourselves if we think something other than Get Out was the best movie of the year?
Get Out is perfect! Get Out is amazing! Get Out is why we want to see movies! I ride with Get Out.
Worth nothing though, if this was like, 2006 or something, The Post would be a clear choice for all the awards. I thought it was really good. It's just a movie that isn't relevant right now in terms of winning awards. Watching The Post was like watching baseball. It was enjoyable, it was interesting, it was really something to take in. But it was also something that felt like it was important during a different time. Dunkirk falls into this category as well. They're gas-guzzling SUVs when everyone is looking for sensible vehicles with good gas mileage.
Damn it, though. Lady Bird was beautiful.
Actor in a Leading Role
Without even seeing Phantom Thread, I think Daniel Day Lewis should win. That dude is always good and his good is everyone else's great. Look at it this way, if LeBron James is out there, you give him the MVP. If Daniel Day Lewis is out there, you give him the best actor Oscar. Case closed.
There is however definitely some Gary Oldman buzz for that Churchill movie. If he wins then that's ok I guess. But we all know who should have won.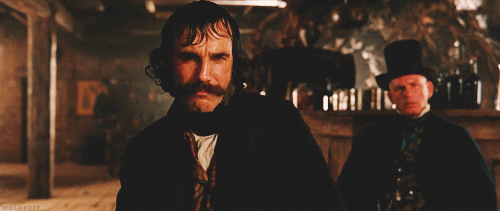 Yup.
Actress in a Leading Role
You'd think if Meryl Streep was nominated, Meryl was going to win. That's what Meryl does, she wins Oscars.
But this is 2018 and if you haven't noticed, shit's weird these days. It's not as if Frances McDormand winning would be weird and it seems like she probably will, or at least she's a heavy favorite to win. What's weird is that good ol' Meryl isn't even the running when she probably should be because she was rock solid in The Post. 
I suppose McDormand winning is fine. But it'd be really cool if Saoirse Ronan won for Lady Bird. She's amazing in that movie. Let's give some love to the young bloods, Oscars. It'll be fun.
Director
Shut up, it should be Jordan Peele. Enough with this fish (expletive deleted) movie. Get Out was the best movie of 2017 and should be given it's due. And Peele should get bonus points for the movie being directorial debut. The movie was his vision and his vision was dope. Get Out was unlike anything we had even seen before, even though it was laced with homages to his favorite horror movies. Years from now, we'll remember Get Out, but that fish (expletive deleted) movie will be nothing but a weird footnote.
Actor in a Supporting Role
I guess this is going to Sam Rockwell for the Three Billboards movie. Seeing as how I haven't seen any of the movies represented in this category, I officially am taking a pass here.
Actress in a Supporting Role
Laurie Metcalf was pretty damn good in Lady Bird. I haven't seen I, Tonya, but the Internet and podcasts tell me Allison Janney was a flipping wrecking ball in it. If she wins, fine. But I'm pulling for Metcalf.
Really quickly though, the actress who played the house keeper in Get Out should have been nominated.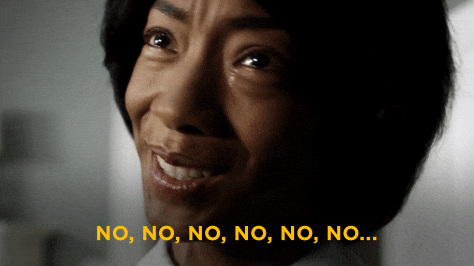 Oh yes. You were very good, ma'am.
A few more categories in which I feel I could at the very least contribute to the conversation…
Of the documentaries, I only saw Icarus, but Icarus is very good and the back nine plays like a Bourne movie. It's also super relevant because you know, Russia is shady as hell.
I have no comment on best adapted screenplay, but for original screenplay, I'd like to see Lady Bird or Get Out win. But if we're going to reach a little bit, The Big Sick was straight up delightful.
Dunkirk should win all the cinematography awards. No question. That movie is beautifully shot and wonderfully put together.
That's all I got.
---
---
Categories: Movies