Coming into the 2017 season this is how things were supposed to play out in the AL East:
The Red Sox would ride a rotation lead by Chris Sale and David Price to a first place finish
The Yankees were in rebuilding mode and at best, would maybe contend a wild card finish
Yet at this point, heading into August, the Yankees have become the Yankees again and the Red Sox are fighting off mediocrity. The trade deadline was supposed to be the Red Sox time to make a move or two that would help their offense, shore up their bullpen, provide some backup for their rotation. Instead it was the Yankees who did all three off those things, while the Red Sox made an uninspiring acquisition, trading for third baseman Eduardo Nunez, and a decent one, trading for reliever Addison Reed.
The Yankees on the other hand added a solid third baseman, bolstered their bullpen and added two starters that will immediately help them. On top of that, they didn't have to give up any of their talented youngsters in the process. Aaron Judge is still there. So is Clint Frazier, Eric Bird and Gary Sanchez. It's as if the Yankees copied Boston's plans for the trade deadline and then went out and executed them significantly better. Diabolical!
Let's face it, the Yankees got better for this season, without sacrificing next season.
Let's face it, the Yankees are back.
Let's face it, this is good news for Red Sox fans!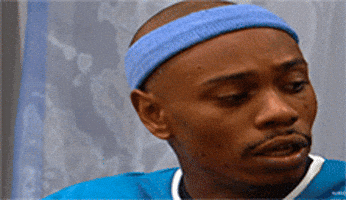 No really, it is.
Did you know the Yankees have only won one playoff game since 2012. And in the past decade or so, the Red Sox have won three World Series, whereas the Yankees have only won one. The Sox have been out there spending money, landing big free agents and swinging blockbuster trades. They've been acting…wait for it…Yankee-like. As a Sox fan, it's been kind of weird – easy to brush aside, but it's been there for the past few years.
It wasn't always like that of course. Sitting here in 2017 it can seem that way and you could be forgiven thinking that it's always been that way. But if that's how you feel, I'd encourage you to talk to someone who cried when the Sox won the World Series in 2004. They can tell you why that championship meant so much. They can tell you about the feeling they had when the season ended in 2003 when Aaron (expletive deleted) Boone hit a game-winning home run in game 7 of the American League Championship series and how it felt like it was just never going to happen for the Sox. The Red Sox were doomed to always come close, but never close enough.
Heading into 2004 season the Yankees were on the mountain top. They had won a string of championships, looked unbeatable and were snatching up every available star imaginable. Randy Johnson, Jason Giambi, Kevin Brown, David Wells, Alex Rodriguez. Hell, they made a ARod a third baseman just because they could (and because Boone, of all people, got injured and the union rejected a proposed trade that would send ARod to Boston.) The Red Sox were the underdogs, the Yankees were the champs and it looked like it would play out that way for the foreseeable future, as it had for nearly a hundred years.
Then 2004 happened and even though the Yankees won the World Series in 2009, the tables had turned. The Red Sox were now pressing all the right buttons, while the Yankees were taking big swings and even bigger misses. For a Sox fan it was fun, but for things to feel normal again, it couldn't continue. At some point, the ship would have to be righted and the universe would have to snap back, bringing things back to the natural order of things: the Yankees as the hunted, the Sox as the hunters. Until that happened, the Red Sox wouldn't feel like the Red Sox. Instead they'd feel like some sort of bizarre, fun house version of the Red Sox. It'd be good times for sure, but it would come at a cost.
The World Series wins in 2004 and 2013 were so special because they were unexpected and so improbable. There was magic involved. They felt like Red Sox wins. Now let's say that you were to go back a few weeks and when you got there, I told you the Red Sox were going on to win the World Series. How would that feel? Well, it wouldn't feel unexpected and improbable, that's for damn sure. You're reaction would most likely be something along the lines of well yeah, that makes sense. Red Sox wins shouldn't make sense. They should make the opposite of sense. They shouldn't make any sense at all! Heavy expectations created by the team, the media and the fans have erased the glorious aura of improbability the Red Sox once had and until that returns, things wouldn't feel normal for the Sox and their fans.
With the moves New York has made and how those moves have positioned the Yankees as the team to beat in the AL East, traces of the improbability have returned. The Red Sox aren't the favorites anymore, they aren't expected to win it all. Doubt has sped past expectations on the Mass Pike and oddly enough, this is a good thing.
The past decade and change has been a series of ups and downs for Red Sox fans, with the ups being three World Series championships. Those ups have made the downs easier to swallow, which runs counter to how they should feel. Prior to 2004, Red Sox loses truly hurt. Good God they were painful. They caused you to lose sleep, probably drink more than you should, wonder if maybe you should quit sports and start following something benign like…well, whatever it is people who don't follow sports follow. Red Sox loses stuck with you for a few days; the big ones stuck around for weeks. The only cure was the next season, as perilous and frightening as that may seem. The only thing Red Sox fans had back then was hope. Well, that and a salty disposition that grew even saltier with each disappointing end to a season.
I think the Sox and their fans need to bring some of that saltiness back, some of that true born New England vitriol. As long as the Red Sox were front-runners, a team expected to be better than the rest, that disposition would be absent and in turn, victories just not as sweet. The victories wouldn't last; they'd fade quickly into the rear-view and into the kicked up dirt and dust of another Patriots' season.
That's changed now thanks to the Yankees and their recent additions.
The Yankees are fielding an All Star team again, as they should, whereas the Red Sox are fielding a team of up-starts and scrappy sons of bitches. The narrative of the 2017 season has changed, the preseason predictions thrown out the window. Now, if Boston was somehow able to get past the Yankees and even make it to the World Series, it'd feel significantly better and more satisfying than it would have just a week or so ago. Everything is just as it should be in Boston, everything makes sense and everything will be okay.
Or least that's what I'm telling myself.
---
---
Categories: Sports