With music festivals slowly starting to come back, I am dusting off a game I used to play with festival lineups. Music Fest Word Association is simple. I look at the lineup and write the first thing that comes to mind with each artist, whether it's a single word or phrase. I have coffee, I have music and I have very little thoughts about this going into it. I'm going to do this for as many of the big festivals as I can. Let's go.
For our next run at music fest word association, we're headed up to the Northeast for Governors Ball in New York City. Like Bonnaroo, Gov Ball was cancelled last year and the 2021 festival is happening in the fall as opposed to the summer. This year's festival, which is its tenth anniversary, is the last weekend in September and is in a new location, Citi Field.
Gov Ball's lineup is always a mixed bag and this year is no exception.
So let's get to it and top off the coffee, stretch the fingers, get some music going (in this case, we're going with Rustic Overtones' 2001 album Viva Nueva, which is celebrating its 20th anniversary on June 5th and tackle this Gov Ball lineup.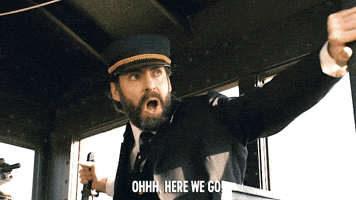 Billie Eilish: I don't know if you've heard, but she's blonde now
Dababy: one of the handful of rappers without Lil in his name but the only one who feels like it should be in there
Rufus Du Sol: pleasure to meet you
Leon Bridges: soul man
Portugal. The Man: they follow me on Twitter and it's like, cool or whatever
24KGoldn: is this a store code?
Future Islands: California?
Freddie Gibbs & The Alchemist: Gibbs is a boss
Earthgang: big fans of Earth Day
Tate McRae: Oklahoma's backup quarterback
Sasha Sloan: starring in one of those Chicago shows
Orville Peck: Sasha Sloan's alias when checking into hotel rooms
Odie: fuck Garfield, that lazy bastard
Barthes Strange: this dude is REALLY good
99 Neighbors: but one with a ladder I can borrow is one
RMR: a brand of power tools
Bankrol Hayden: notorious Depression-era bank robber
Laundry Day: tomorrow, always tomorrow
Loony: is that a Canadian form of currency?
Nasty Cherry: what my daughter says when I get the wrong flavor of Tylenol
A$AP Rocky: on the look-out for Leo
J Balvin: the J stands for Jasper, trust me
Megan Thee Stallion: not effin' around
Phoebe Bridgers: also not effin' around
Pink Sweat$: maybe a little effin' around
King Princess: she had a song I like, I think it's called "1950," but don't quote me
Amine: he's short and that's fine
Big Thief: WALL STREET MOTHER FUCKERS!!!
Cordae: God bless you
Bleachers: uncomfortable 9 times out of 10
Arizona: it's a dry heat
Charlotte Lawrene: collects old Barbies
The Brothers Macklovitch (A-Trak & Dave 1): as opposed to the Brothers Malkovich, which is John and his brother Rusty's ill-advised rap duo
Muna: a low-budget Moana rip off
Breland: a town in Texas; one of the small ones
Chiiild: are the three "i's" necessary? Probably not.
Mike: not spelling his name Miiiike is a win
Oliver Malcolm: nerd
Nation of Language: nerd society
Sarah Barrios: plays tennis
Post Malone: I don't know what to make of Post Malone and that's all I have to say about
21 Savage: British? American? Both? Stay tuned to find out!
Ellie Goulding: not a character on Gilmore Girls, but maybe?
Young Thug: has never seen an episode of Gilmore Girls
Buena Boy: that's a fun phrase to say
Carly Rae Jepsen: the Friday girl?
Jamie XX: …
Dominic Fike: you can tell me that this isn't a British actor but just know that I won't believe you
Smino: that's not a word
Duck Sauce: Yeah, I'd wear a t-shirt with the words "Duck Sauce" on it
Princess Nokia: next up on the Disney Channel
Kota The Friend: Nokia's talking animal friend because every Disney princess needs one
Umm: No, it's true
100 Gecs: what the fuck is this?
Bachelor (Jay Som + Palehound): shut up, The Bachelorette comes back next week
Yeek: no, I said week, not yeek.
Amaarae: Yes, I am right
Riz La Vie: a street in France?
Teamarrr: I don't even know how to pronounce that but will spend five minutes trying later
Mazie: Hey, remember Mazy Starr?
Okay. Another one in the books. Working my way towards the Lollapalooza lineup.
---
---
Categories: Music