Tuesday, November 3rd is election day although because in 2020 nothing is easy, it very well could be the start of election week. Thanks to the pandemic which is still out there pandemicing, there has been a lot more mail-in and early voting than normal, something that will prolong the whole damn thing because counting votes is going to take longer.
Awesome.
And then there's the threat of legal challenges, civil unrest, not-so civil unrest, and God knows what else.
Long story short…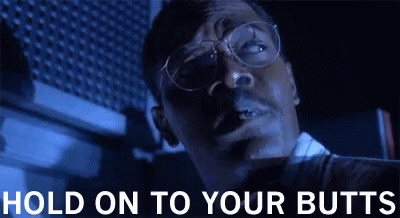 We all want to do our part. I decided that the way I can help is by giving people something to help get them through these next few days.
Here are ten playlists to listen to while constantly checking your phone, waiting in line to vote, making another trip to the liquor store (just in case,) deleting your Facebook account, trying not to cry, staring out the window, fantasizing about your first trip when "this is all over," and more.
These playlists and others can be found HERE. Enjoy.
Some reading to go with the Best 200 Songs of the 2010s playlist: 20 songs from the 2010s that will live on forever
Some reading to go with the Best of Petty playlist: the 70 best Tom Petty songs ranked
Some reading to go with the 30 of Jason Isbell playlist: the 30 best Jason Isbell songs ranked
Some reading to go with the 20 of Run the Jewels playlist: where does Run the Jewels rank amongst the best Hip Hop duos of all-time?
Some reading to go with this playlist of the Best Hey Oh! songs from 2013-2019: the best Hey Oh! songs from 2019
---
---