The NFL is back. Wait, the NFL is back? Yes!
But what about the coronavirus?
Eff that!
No really, what is the NFL doing about the coronavirus?
Uh, next question, please.
The 2020 season kicked off on Thursday night but today is the first Sunday of the season; when the season truly feels as if it's gotten going. Not to be too negative here, but I feel like the 2020 season's unofficial slogan is enjoy it while it lasts. You know, because of the pandemic.
But let's stay positive! Football is fun and for the time being, football is happening. Here are twenty thoughts about the 2020 NFL season.
Ah, but first, some strongly suggested musical accompaniment, courtesy of the late Toots Hibbert, who passed away recently due to complications related to COVID-19.
Let's get to it.
1. As a Patriots' fan, I am so happy to be in eff it, let's see what happens mode. Since roughly 2010, Pats' fans have pretty much known what to expect, especially from the offense. The predictability was part of the game when it came to Tom Brady and company and for better or worse (mostly for better,) fans just rolled with it. Last year was a little rough sledding at times, but you know, the offense was depleted, Brady looked shaky and he also looked to have one foot out the door, which hung over everything.
But now with Cam Newton under center, it feels as if all of that predictability has gone out the window and what happens this season is anyone's guess. Under normal circumstances, such a loss of stability and consistency would be disconcerting. But there are no normal circumstances with the New England Patriots and so as a result, it's kind of exciting.
Of course with everything that's fresh and new, there is bound to be a shelf life. So check back with me in a couple weeks to see if this rosy optimism is still holding up.
2. If the Pats don't make the playoffs, I'd be shocked. Yet at the same time, if they do, I would also be shocked. I don't know, man. 2020 is fucking weird.
3. Either way, if Thursday night's opener was any indication, it's going to take an act of God to beat the Kansas City Chiefs. I don't know how you play defense against them and they've already hit that level where if they don't score on every possession, it's hard to believe. If you're not watching for yourself, you'd just have to assume Bane walked onto the field, stopped the game, and blew up half the field. That seems to be the only way to stop them.
4. The Chiefs did that annoying thing good teams do and they went and drafted a really good player which was exactly what they needed, in this case, that Clyde something-something fella. Adding an explosive, dynamic running back just doesn't seem fair. But then again, very little about the Chiefs' offense seems fair.
5. Just in case we forgot though, Tyreek Hill is a garbage human being. Just wanted to get that out there.
6. It was cute last year when the Titans crashed the party and made it to the AFC Championship but this year I think we all deserve Chiefs/Ravens. It's the least 2020 can do for crying out loud.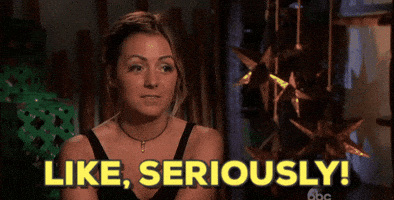 Don't let the return of the NFL fool you, kids. 2020 is a massive dumpster fire.
7. Of course, it's worth wondering how good Lamar Jackson and the Ravens will be this year. Jackson looked unstoppable until that Titans game when all of sudden he was very stoppable. It seems like it could be a one or the other thing this year for the Ravens. Either they're great again or they're not. There's not much middle ground down old Baltimore way.
8. So the AFC is the Chiefs to lose. Runner-ups are likely to be the aforementioned Ravens and Pats, plus the Bills, Texans, Titans, and a couple other teams. The Browns and Steelers are likely to be there. Maybe the Raiders?
9. Are the Raiders officially in Vegas now? I don't know because I literally could care less.
10. Josh Allen on the Bills is really good but I'm not sure I would trust him to dog-sit for me, let alone run my offense.
11. Over in the NFC, I don't know if you heard but Tom Brady plays for Tampa Bay now.
Yeah, it's true. No one is talking about it so I'm not surprised you didn't know. He left the Pats to play for the Bucs. It's been a very under-reported story.
12. I have no idea what to expect from Brady and the Bucs. I'm sure the fresh start is nice and all but having followed Thomas Brady for twenty years, one of the things I know about my dude is that he is a creature of habit and has some serious trust issues. I can't tell you how many times I read stories about Brady not trusting a receiver or not having developed chemistry with someone. As a result, dudes would be completely frozen out of the offense and would eventually find themselves heading somewhere else. Most of the time this was rookies, but it happened with vets too. Brady had some weird loyalty, trust test that seemed impossible to pass.
You're telling me that he's going to be cool with a whole new offense and all new players (except for Gronk) now? I will need to see it to believe it.
Of course, it's Tom Brady and I vowed long ago to never doubt him, so you know, I don't know. And neither do you. Neither does anyone. The fact that such a weird, bizarre, and unpredictable thing is happening in Florida is about the only thing that makes sense in the entire situation.
13. I would add that I do now kind of understand how Brady has rubbed people the wrong way. He's a weird dude. I was willing to overlook it for so many years because he was our weird dude but now that he's someone else's weird dude, I do kind of get it.
I still love him, though.
But no, he's an odd duck.
14. I would love to see a couple vintage Gronk plays though because few things in life bring me as much joy as seeing Gronk destroy people and make wild catches. It would have been nice to see that last year on the Patriots, but you know, whatever. I'm not bitter.
Right? I'm not bitter.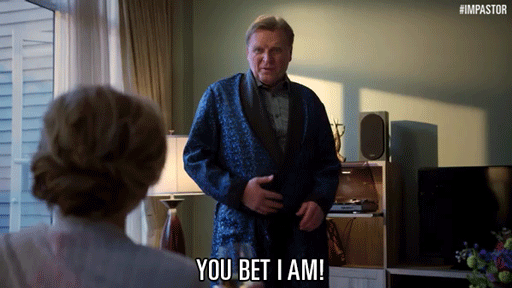 Yeah, maybe I am a little.
15. New Orleans looks good, though so I'm not sure how much this Bucs' hype even matters. The Saints are said to be the most complete team in the league and it certainly does feel that way. They'll be missing some of their valuable home-field advantage, but beyond that, they have the consistency and stability needed to navigate the current circumstances. They'll be good.
But for how long? Drew Brees kind of tailed off last season and that's probably because the dude is getting old. How will that not be different this season when he is most likely a little bit older because that's how life works for everyone not named Tom Brady. The good news for Saints' fans is that they still have that Taysum Hill fella and that's a hell of an insurance policy in case Brees does break down again.
16. I am really looking forward to drama in Green Bay. Yes, Aaron Rodgers is still their quarterback, but they also still did draft a QB in the first round and that juicy little subplot will be following them all season. I'm sure Rodgers won't let it bother him, though. I mean, what indication have we seen in the past that would even hint at the fact that he likes to stir things up and be petty as fuck?
Ha. Don't answer that.
Instead, find someone with photoshop skills and start playing around with how Rodgers would look in different uniforms because I think we are a year away from that.
I'm looking at you, Raiders.
17. Who else in the NFC stands a chance, you ask? Probably the Seahawks. Russell Wilson is bound to have at least one more Super Bowl run in him. He's too good. Beyond them, maybe the 49ers and who knows, maybe the Cowboys.
18. Oh, really quickly, THEY'RE NOT PROTESTING THE FLAG OR DISRESPECTING THE TROOPS YOU JACKASSES. They're protesting racial injustice and inequality and they're using their platform to do so. Oh, you don't want to be bothered? Shut the fuck up. Protests are meant to be disruptive. Deal with it. At least you're not being killed by cops for no good reason. Things could be so worse for you.
19. Do the Eagles move on from Carson Wentz if he's unable to finish this season? That would make what, at least four in a row where he hasn't done it? At some point, you need to read the writing on the wall if you're the Eagles and move on. Wentz is good, but if he can't finish a season, then what exactly is he good for?
20. The Chiefs are going to win the Super Bowl and the only way they won't is if at least one of these things happen:
The season gets canceled because of COVID-19
Patrick Mahomes gets injured and misses a good chunk of time
Karma rears it's ugly head because remember, Tyreek Hill is a piece of shit and they've continued to stick with him
Some team somehow designs the perfect defense to beat them, a defense I can only assume involves using invisible defensive backs
A 11:59 pm on December 31, the world collapses into it's self and that's it for humanity, something I don't think we can rule out
Oh, and did you hear Tom Brady is on the Bucs?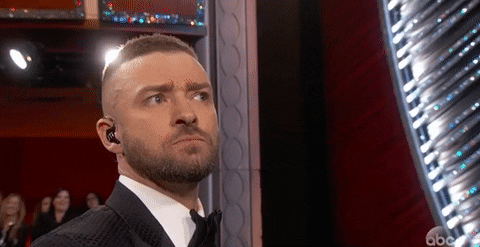 Crazy, huh?
---
---
Categories: Sports