Facts:
Katy Perry is a massively successful pop singer.
Taylor Swift is a massively successful pop singer.
Case to be Made:
Katy Perry and Taylor Swift do not like one another. At least not anymore.
Evidence:
Exhibit A: "Bad Blood" by Taylor Swift
Swift and Perry used to be buddies, but two events seemed to put the kaboosh on their mutual admiration society. The first involves John Mayer. We'll skip that. The second involves back-up dancers, specifically back-up dancers on Swift's Red tour in 2012.
From Digital Spy:
"One dancer, Lockhart Brownlie, claimed that during the tour with Taylor, Katy's people reached out to see if he and two other dancers (Scott Myrick and Leah Adler) would perform on the world tour for Katy's album Prism, released in 2013 – the only drawback being that they would have to leave Swift's tour before its completion. All three agreed to these terms."
You know who didn't agree to any such terms? Yup. Taylor Swift. Swift proceeded to get a little salty about the matter. She was so salty about the move that she maybe, kind of, probably definitely wrote a song about Perry, "Bad Blood" off of her album 1989.
At the time, Swift declined to say straight up that the song was about Perry. Instead she said stuff like this:
"For years, I was never sure if we were friends or not," she said to Rolling Stone in 2014. "She would come up to me at awards shows and say something and walk away, and I would think, 'Are we friends, or did she just give me the harshest insult of my life?'" Then last year, the other star crossed a line. "She did something so horrible," Swift says. "I was like, 'Oh, we're just straight-up enemies.' And it wasn't even about a guy! It had to do with business. She basically tried to sabotage an entire arena tour. She tried to hire a bunch of people out from under me. And I'm surprisingly non-confrontational – you would not believe how much I hate conflict. So now I have to avoid her. It's awkward, and I don't like it."
Which made most of America go:
Yeah, you weren't fooling anyone Taylor. You definitely weren't fooling Ms. Katy Perry, who responded via Twitter a few days following the release of the article.
In case you haven't seen Mean Girls, calling someone Regina George isn't a compliment.
Exhibit B: "Swish Swish" Katy Perry featuring Nicki Minaj
Now for the most part, the feud had laid dormant for the past year or so. Swift went on a massive tour promoting 1989, Perry played the Super Bowl. Everything seemed like maybe it was going to be okay and this nonsense was behind us. Then Perry dropped the latest single off of her upcoming album Witness and just like that, feud re-ignited!
The song is as close to a diss track as we are going to get from either one of these two fire crackers and as is their way, Perry, like Swift, isn't saying whether or not the song is about Swift. But I mean, come on.
"Don't lose no sleep/Don't need opinions/From a shellfish or a sheep/Don't you come for me/No, not today/You're calculated/I got your number/'Cause you're a joker/And I'm a courtside killer queen/And you will kiss the ring/You best believe"
You best believe I think those jabs might be directed at Swift. You best believe the lyrics in the pre-chorus sounds like it's about Swift too.
"So keep calm, honey, I'ma stick around/For more than a minute, get used to it/Funny my name keeps comin' outcho mouth/'Cause I stay winning/Lay 'em up like"
Yeah, that's about Taylor Swift. Even Ruby Rose, one of Swift's besties seems to think so.
https://twitter.com/RubyRose/status/865430407839219712
If you don't think Swift is the kind of person who has her friends/surrogates make statements on her behalf so she personally doesn't get her hands dirty, you're kidding yourself. Right, Katy?
"You're calculated"
Yeah, you're calculated, Taylor.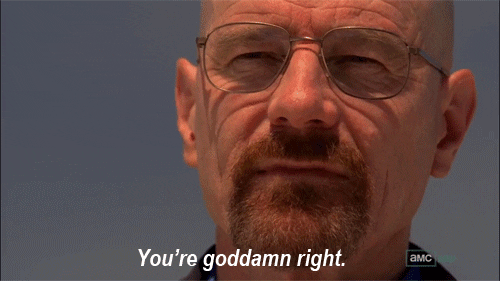 So in closing…
Your honor, I think it's fairly clear at this point that Taylor Swift, country singer turned pop star, doesn't like Katy Perry, due in large part to Perry stealing her back-up dancers, but also due in small part to the involvement of John Mayer. Swift voiced her displeasure in a not-so discreet way via her song "Bad Blood." Following the release of the song, as well as the release of an interview Swift gave to Rolling Stone, Perry made a few minor comments addressing the situation, but had largely remained silent. However, that silence ended with the release of the song "Swish Swish," which also doesn't directly address Swift, but anyone listening to the song could infer that the song is most certainly about Swift.
It should also be noted that of all the people Perry could have chosen to be on the track with her, she chose Nicki Minaj. Why is this of note?
Exhibit C: Tweets, tweets, tweets
When the nominees for the 2015 MTV Video Music Awards were announced, most people were taken aback by the fact that those were even still a thing. Minaj however was taken aback by the noticeable omission of the video for her song "Anaconda." She responded on Twitter, which was fine. Things got slightly less fine when Swift interjected and responded.
https://twitter.com/taylorswift13/status/623616796277506048?ref_src=twsrc%5Etfw&ref_url=http%3A%2F%2Fwww.digitalspy.com%2Fshowbiz%2Ffeature%2Fa651842%2Fkaty-perry-vs-taylor-swift-a-timeline-of-their-reported-feud%2F
Does Ms. Minaj at all say Swift's name or does she directly imply that her response referred to her? No. No she doesn't, something that was quickly pointed out to Swift BY EVERYONE. Perry herself subtly added her two cents in as well.
That might actually be three cents.
Closing Statement (continued)
Perry could have wanted Minaj on her track for a variety of reasons, all of which are perfectly logical and acceptable reasons. But regardless, Minaj's involvement does raise eyebrows and to a certain extent, feels a little like pro wrestling. GOOD GOD, THAT'S NICKI MINAJ'S MUSIC!
Pro wrestling, tigers, stupid moments on Twitter aside, facts are facts, your honor.
Taylor Swift does not like Katy Perry.
Katy Perry does not like Taylor Swift.
And finally…
"Chained To The Rhythm" was a better song.
I rest my case.
---
---
Categories: Music