For the first time in their history, the Gonzaga Men's Basketball team is set to appear in the NCAA Final Four on Saturday where they'll play the South Carolina Gamecocks. With a record of 36 – 1, the 2016-17 season has been the team's most successful season under Head Coach Mark Few, who took over the Bulldogs prior to the 1999-00 season. This year is only the second time that Gonzaga has entered the NCAA Tournament as a number 1 seed, with the last time being 2012-13. That year they were bounced in the third round by Wichita State.
For the most part, our collective relationship with Gonzaga dates back to the early 2000's, when their involvement in the tournament was starting to become a yearly occurrence. Year after they became a fun team to root for; more often than not, playing the role of plucky upstarts and underdogs with a school name that was never not fun to say. No really, Gonzaga is a lot of fun to say. If you haven't already, you should take a moment to say "Gonzaga." You'll be happy you did.
As fun as it is to say their name, Gonzaga remains somewhat of a mystery to most of America. They creep into our lives over the course of the college basketball season, become a storyline in March, and then quietly fade back into obscurity, lying in wait until the next season comes around. This year could be different though. This year could be the year Gonzaga goes from tournament participant and popular conversation topic to tournament champion. So it would make sense that we take a few minutes to learn more about the school and it's men's basketball program.
Where is Gonzaga? In the Pacific Northwest of course!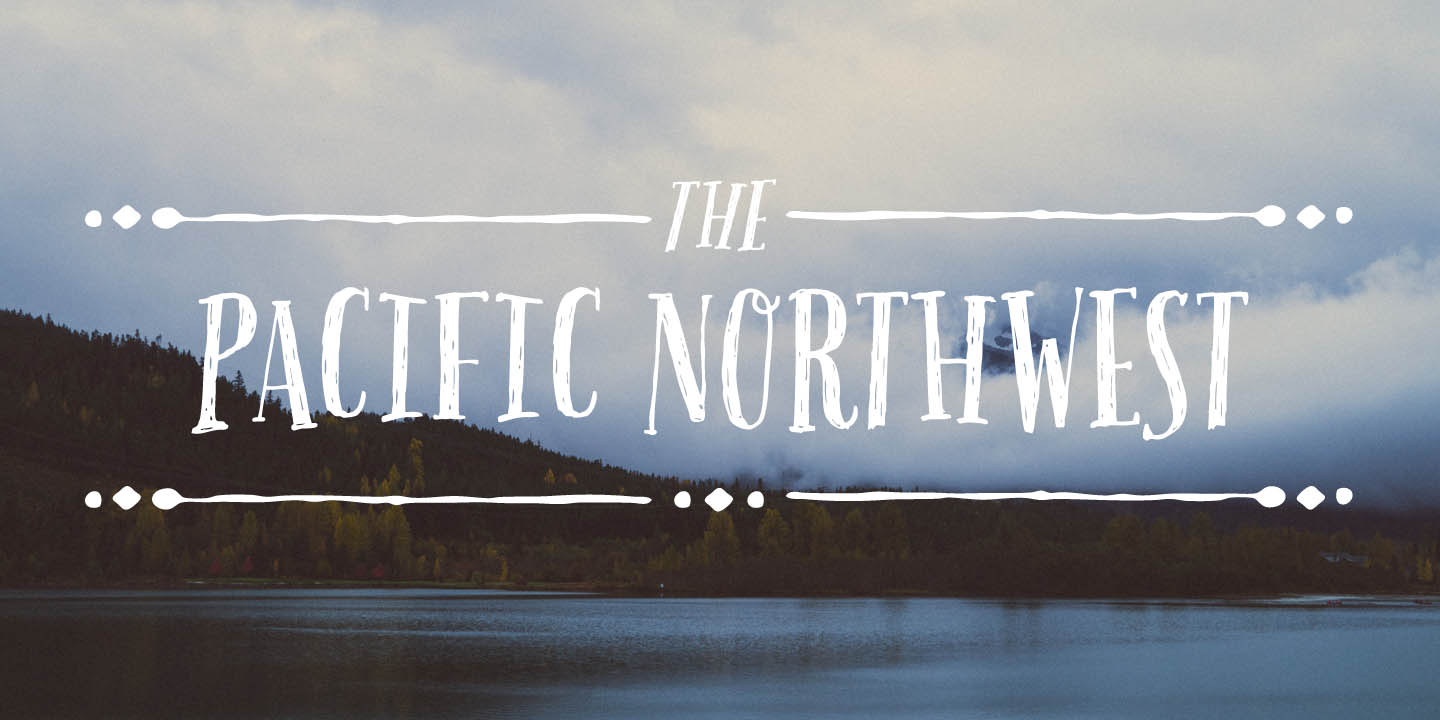 Founded in 1887, Gonzaga is a private liberal arts school in Spokane, Washington. Situated on 152 acres of pristine Washington countryside, specifically along the banks of the Spokane River, and is a shade over 300 miles from Seattle. The school is significantly closer to the Idaho, as it's less than 20 miles from campus to the border of Washington and Idaho.
As of the 2016-17 school year, Gonzaga's enrollment  was 7,572 students, with 5,160 of those students being undergraduate students. With an average G.P.A. of 3.76, Gonzaga is certainly a smart school, yet with only 25% of their students being students, it's not necessarily an overwhelmingly diverse school.
Gonzaga's Men's Basketball Team Has Been At It For Years, Just Not All That Successfully
When NCAA Tournament brackets are announced, it can sometimes feel like Gonzaga's team has come out of nowhere, but actually, the Bulldogs have been fielding a men's team for years. The first squad was started in 1907 and despite not having a coach, went 9 -2. Ha, and who says a team needs a coach, right?
Well actually someone did because the next year the team hired their first coach, George Varnell. Varnell was actually a pretty impressive athlete in his own right. He played football at the University of Chicago and competed in the 1904 Summer Olympics, finishing fourth in both the Men's 200 and 400 meter hurdles. Varnell had come to the Spokane area to work as a sports writer for The Chronicle, the city's local newspaper. In his spare time, Varnell played some semi-professional basketball, playing a handful of seasons for a team in the Spokane City League.
The first few decades of the men's basketball program at Gonzaga were largely uneventful. And by "largely uneventful," I mean they played some games, won some games, lost some games and that's about it. Their first taste at post-season glory came in 1948, when they played in the NAIA Men's Division I Basketball Tournament. The Bulldogs beat Texas Wesleyan in the first round, but were knocked off by Hamline, a school from Minnesota, in the second round. But hey, it was at least a start. Plus, Hamline went on to finish third in the tournament, so it's not as if they got bounced by some random also-ran team. Gonzaga would be back in the NAIA tournament a couple years later, but their run was even shorter than the first time, losing in the first round to Southwest Missouri State.
The Bulldogs spent the following decades wandering in the deep, dark wilderness of college basketball obscurity before some signs of promise started to emerge in the mid-nineties. First it was an appearance in the NIT tournament in 1994 and then the next year, their first time hanging out with the big boys in the NCAA tournament. Gonzaga entered the tournament as a 14 seed, but were quickly dispatched by a talented Maryland team. Their run of consecutive seasons making the NCAA tournament began in 1999, the year before their current coach Mark Few took over. They made it all the way to the Elite Eight where they lost to UConn, the eventual champion.
Coach Mark Few is Pro Dogs at Practice, Con Breaking the Bank When it Comes to a Salary
Few has been at the helm of Gonzaga's Men's Basketball program since 1999, when he took over for Dan Monson. Monson introduced Few to the Gonzaga program when Few moved to Spokane in 1989, when he joined the program as a graduate assistant. Monson made Few a full-time assistant the following year and Few would end up replacing Monson a decade later when Monson moved on to coach at Minnesota.
Known as Fewy to his friends, the Gonzaga coach has been known to bring his dog , a 4-year-old German Shepherd named Stella, to team practices and reportedly once asked a dentist to chisel off some of his front tooth, so as to make it easier to cut fishing line, a move that I suppose makes sense to those more familiar with fishing than myself.
Since assuming the role of Gonzaga's head coach, Few has exemplified a team-first approach. His salary of $1.6 million dollars a year ranked 30th among coaches in the 2017 NCAA Tournament and according Father Robert Spitzer, a former Gonzaga president, Few has never asked for a salary that is more than he feels the university can afford. Few has instead insisted money be directed towards the program, a move that helped build the McCarthey Athletic Center, a $25 million dollar facility that has helped Gonzaga compete for recruits with other top-flight programs.
Hold on, Bing Crosby Went to Gonzaga?
An old neighbor of mine is a Gonzaga alumni and despite being famous to me, she might not mean that much to you. That is totally understandable. Even still, Gonzaga's list of famous alumni might not rival that of the other school's in this year's Final Four (South Carolina has Hootie for crying out loud!,) but it's still a list that has some heavy hitters on it. There are also a few names on the alumni rolodex that may come as a surprise to you.
For instance, did you know Bing Crosby, yes, that Bing Crosby went to Gonzaga? Did you even know Crosby went to college? I didn't know either one of these things. Just like his three brothers before him, Crosby enrolled in Gonzaga after graduating from nearby Gonzaga High School. Starting in the fall of 1920, Crosby set about studying for a degree in law. Crosby left school a year before graduating, but returned over a decade later, now a celebrity, and was awarded honorary doctoral degree.
Crosby is definitely the school's most famous alumni and the rest of the list is comprised of mostly athletes like former professional basketball player John Stockton ('84,) former professional baseball player Jason Bay ('02,) former basketball player and United States Federal Judge Frank Burgess ('61,) as well as Christine Gregoire ('77,) who was the first female Attorney General for the state of Washington and would also go on to be Governor. Gonzaga has had some of men's basketball players go on to professional careers in addition to Stockton, such as Adam Morrison, Dan Dickau, Austin Daye and Ronny Turiaf, although none of their careers rival Stockton's.
What does Gonzaga even mean anyway?
Gonzaga University was named after Aloysius Gonzaga. Gonzaga was a young saint who died in 1591. He would be canonized in 1726. Three years after his canonization, was declared to be the patron saint of young students by Pope Benedict XIII.
During his time on Earth Gonzaga was an Italian aristocrat and a member of the Society of Jesus, which is a male religious congregation that originated in Spain in the 1500's. Members of the society are called Jesuits and seeing as how Gonzaga is a school "dedicated to the Jesuit, Catholic, humanistic ideals of educating the mind, body and spirit to create men and women for others" and was founded by the Society of Jesus, you can see where the name comes from. Gonzaga is a member of the Association of Jesuit Colleges and Universities.
---
---
Categories: Sports