Baseball is back! Or in some cases like up in Boston, it's back tomorrow. Damn you, Mother Nature.
Unlike last season, this year we are all systems go for a full 162 game season or at least that's the plan. If we've learned anything from the past year is that plans are like Game of Thrones in that they rarely work out as you hoped. But here's for trying, right?
The Dodgers won the World Series last year and pretty much any respectable preview of the 2021 season includes a series of predictions that have them winning the title again. They're loaded. If they don't win, we can only assume it's because something weird happened. You know, like a global pandemic shutting down civilization or Clayton Kershaw reverting back to his previous postseason form.
So, with that being said, here are 21 thoughts about this upcoming season.
1.) If the Dodgers win with all the talent that they have, I don't know, maybe it shouldn't count. Just a thought. I always felt the same way when the Yankees would trot out what were essentially all-star teams and I'll feel this way when the Nets most likely win the NBA Championship.
2.) If the Dodgers don't win, A) it's fine, they did last year and B) it would kind of make things more interesting. When the Goliath falls, it always makes for a more compelling story.
3.) I'm picking the Padres and the reason why is pretty straight forward. I like San Diego. No, I love San Diego. If you've ever been, then you know. You get it. As a result, I'm generally pro-San Diego with anything and that includes the Padres.
4.) The Padres will be good though, so it's cool picking them for baseball reasons too. This Tatis fella is legit. I appreciate the bat flips and the passion. You do you, Fernando Tatis.
5.) As a baseball fan living on the East Coast, I think I speak for others like me when I say that I would hope Major League Baseball does us a solid and broadcasts some Padres/Dodgers games at a reasonable time (i.e. not West Coast time.) It'd be a bummer to go the entire season not having seen one of their games. Well, until the National League Championship Series.
6.) The Mets? Come on now.
7.) I was reading up on the Phillies and was surprised to see how consistently average they've been the past three years, posting records of 80-82 in 2018, 81-81 in 2019 and in last year's abbreviated season, 28-32. That kind of mediocrity is impressive especially when you look at some of the talent they've had and money they've spent. Will this be the year they bust out of their rut? I actually have no idea, so you know, I'm hear to listen.
8.) Speaking of ruts, how about those Red Sox, huh?
9.) Since winning the World Series in 2018, the Red Sox have done a fantastic job of losing players I loved. Of course there was the Mookie Betts' trade, but there's also Joe Kelly (signed with the Dodgers,) Jackie Bradley Jr. (signed with the Brewers) and Andrew Benintendi (traded to the Royals.) On top of that, Dustin Pedroria retired. At a certain point, I started wondering if I should be taking it personally. I still do actually.
10.) The 2021 Red Sox are like that friend of yours who went to Europe for a semester abroad in college and when they came back, they were still your friend but they had changed in ways that made you question if that person was still the same person. I know that the Red Sox are the Red Sox but I'm also not sure if it's the Red Sox. They're just different.
11.) With that being said, I don't think the Sox will be as bad as some people think. I don't think they'll make the playoffs but they might come close. I think the best case for the Sox is a decent season with some fun stretches, quality wins and opportunities for some of their young bucks to show what they're made of so the team knows what it has with them. Another dumpster fire season would not be ideal. Just throwing that out there.
12.) I like Juan Soto of the Nationals. That's it. That's the thought.
13.) Baseball contracts, specifically these long ones, are wild and sound like numbers our six-year-old throws out there when we ask her something like when she thinks summer is. "It's in 350 million and 10 years."
14.) Might as well lock these dudes up for such a length of time, though, especially if they're 25 or 26. It just makes sense. Definitely more sense than how it used to be done, with guys that were over 30 signing eight or ten year contracts. I can't fault owners for wanting to change things up in that department.
15.) Speaking of those guys, is Albert Pujols still in the league? Isn't he like, 50? Ha, I'm just kidding. No one knows exactly how old Pujols is.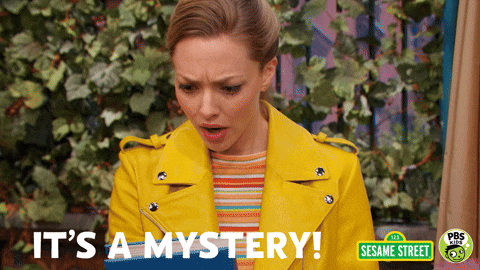 16.) Another mystery as it pertains to the Angels is Mike Trout, at least in terms of us east coasters. We never get to see him play, only either hear about him or hope to catch him when he plays our team. Trout is like Billions. I'm sure it's good but I don't have Showtime so I'll never really know.
17.) Well at least this season we get to experience the Astros, those lousy, cheatin' bastards, experience fans and hopefully, the scorn and ridicule the team deserves. I don't think any team benefited more from fan-less baseball than Houston. Not only did they not have to deal with fans league-wide giving them shit, but they didn't have to deal with opposing pitchers egged on, either intentionally or not, to beam 'em. It probably was one of the reasons why they almost made the World Series. Not having to deal with consequences can do wonders for a person. Just ask Donald Trump.
18.) Tampa Bay was our savior last year, knocking out Houston and sparring us from having to see them once again play for the title. But then the Rays traded away some studs and while you could be forgiven for not giving them much in terms of a chance this year, as a Red Sox fan, I have learned countless times not to count those young punks out. Since roughly 2007ish, the Rays can be counted on to bring three things to the table: a young, speedy and weirdly good team, great hats and a shitty ballpark. I just don't see that changing this year. If any of those three were to change, it should be Tropicana Field. That place is a goddamn glitch in the matrix and should be razed tout suite. And I thought that before I got food poisoning there.
19.) I also got food poisoning at the new Yankee Stadium. It is quite literally a shitty trend.
20.) Ugh, the Yankees will probably be good. They'll probably bring up some other young stud who can hit 500 foot homers, which will be fantastic when Stanton inevitably goes down with an injury and misses the bulk of the season. Their pitching seems suspect, though. So at least there's that.
21.) I get the feeling that this year will be a year that is similar to one of those NFL seasons, where the real Super Bowl is the division championship. A Dodgers/Padres NLCS is giving off Thanos vibes and with them generally being considered the best two teams in baseball, anything after that series will no doubt feel like a misplaced undercard fight. Of course, Thanos fucking died so you know, I guess we'll see.
Go Red Sox. Just give us some hope, fellas.
---
---
Categories: Sports