Here is an almost statement of fact: a lot of people play fantasy football, or at the very least, some form of fantasy sports. I'm sure someone out there is even playing fantasy golf. Has to be.
Here is another almost statement of fact: a lot of people watch and enjoy shows on HBO.
A few years back I put together a March Madness-style tournament to determine who I felt was the greatest HBO character of all time. It was fun to do, but there was an inevitability to the outcome. The tournament's bracket has been updated a few times since the original tournament, with new characters being added and existing characters either being moved around or dropped entirely. My main takeaway however is that dude, HBO has produced a lot of great characters. Yes there was only winner to the tournament and yes, in the end it wasn't all that close. But still, it's not like the rest of the tournament, especially the final four, was an after thought. It's also not as if my tournament is the end all, be all. I'm sure someone else could run through the tournament and come out with an entirely different outcome. I actually encourage it. #engagement.
So here's a crazy idea – what if you were able to do something with all of these fantastic HBO characters that's not pitting them against one another and what if you were also able to incorporate what is easily viewed and agreed upon as the best part about playing fantasy sports- the draft? Yeah, what if there was a HBO Fantasy League?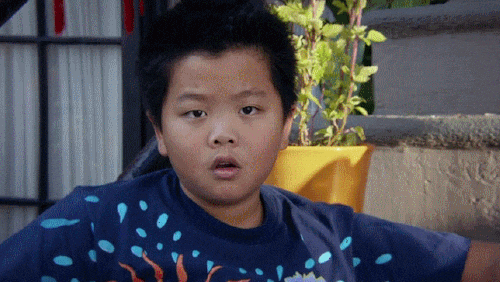 Here's what you do.
Step 1: compile a list of HBO characters and break them up by roles (i.e. cops, drug dealers, gangsters, athletes, musicians, etc.) There are some characters who deserve inclusion but don't necessarily fall into a specific category. So create a list of wild cards. For instance, Ari Gold from Entourage is a wild card. So is Erlich Bachman from Silicon Valley and Arya Stark from Game of Thrones.
Step 2: compile a list of genres (i.e. cop show, science fiction drama, situational comedy, political comedy, etc.)
Step 3: compile a list of settings, ideally settings previously used by HBO shows.
Step 4: start making your own HBO show.
How specific you want to get from here is entirely up to you. I played a few rounds and this is what I came up with.
Genre: Gritty Cop Show
Setting: Atlantic City, NJ
Characters: Jimmy McNulty (The Wire) and Rust Cohle (True Detective, season 1) are detectives working in Atlantic City, New Jersey, which is a town on the verge of bankruptcy. The state is looking to intervene and take the town over, but so is North Jersey mob boss Tony Soprano (The Sopranos) and a religious cult leader, Roman Grant (Big Love) whose differing views of what to do with the town are a cause for concern for the town's mayor Clay Davis (The Wire.) Cersei Lannister (Game of Thrones) plays Davis' wife, who is looking to make a power move of her own with the help of local businessman Frank Semyon (True Detective, season two.)
Genre: Cop Dramedy
Setting: Los Angeles
Characters: Jason Stackhouse (True Blood) plays an young detective teamed up with a salty vet, Bunk Moreland (The Wire.) Hannah Horvath (Girls) is that station's secretary with a secret, Lester Freamon (The Wire) is the duo's sergeant and John Stone (The Night Of) is the District Attorney.
Genre: Political Drama
Setting: Washington D.C.
Characters: Tommy Carcetti (The Wire) is the newly elected President with a shady past and a bold and disruptive Chief of Staff in Ari Gold (Entourage.) Tyrion Lannister (Game of Thrones) is the President's most trusted advisor and Marnie Michaels (Girls) is the Press Secretary. Adam Sackler (Girls) and Bodie Broadus (The Wire) play reporters for The Washington Post. Erlich Bachman (Silicon Valley) is a photographer for The Washington Post and Carmela Soprano (The Sopranos) plays a high-powered lobbyist.
Genre: Gangster Drama
Setting: New Orleans
Characters: Jimmy Darmody (Boardwalk Empire) and Christopher Moltisanti (The Sopranos) are sent to New Orleans by their boss Al Swearengen (Deadwood) to establish an organized crime ring in the city in the years following Hurricane Katrina. They team up with a local gang leader (Avon Barksdale from The Wire) to help get them situated. Kevin Garvey (The Leftovers) is a cop onto them from the beginning and Bunny Colvin (The Wire) is his lieutenant. Antonie Batiste (Treme) plays a local musician who doubles as a police informant for Garvey's partner, Kima Greggs (The Wire.)
Genre: Situational Comedy
Setting: Salt Lake City, Utah
Characters: Jon Snow (Game of Thrones,) Adam Sackler (Girls) and Jonah Ryan (Veep) are three young dudes, living it up in Salt Lake City. Things get interesting when Snow falls in love with the daughter of a Bill Hendrickson (Big Love,) a bigwig in the local Mormon community. Murray Hewitt (Flight of the Conchords) plays the trio's landlord, Gary Walsh (Veep) is their next door neighbor and Dennis Box (The Night Of,) a retired cop from New York City is Sackler and Ryan's boss. Sansa Stark (Game of Thrones) plays Sackler's love interest.
Genre: Situational Comedy
Setting: Baltimore, Maryland
Characters: Kenny Powers (Eastbound & Down) is a pitching coach for the Baltimore Orioles and befriends a couple of musicians from New Zealand, Bret and Jermaine (Flight of the Conchords,) who agree to teach him how to play music so he can win over a local journalist, Carrie Bradshaw (Sex in the City,) who covers the team. Nucky Thompson (Boardwalk Empire) plays the owner of the team, who also has a crush on the journalist and Lee Russell (Vice Principals) plays Powers' best friend.
Listen. You can either spend time reading all about the sorry and disturbing state of our country and it's newly-elected leadership or you can do something fun like this. It's up to you.